PT. Apparel One Indonesia projects a $397,060 rise in monthly profit with GSDCost
GSDCost helped Apparel One Indonesia to establish accurate manufacturing standards and consequently improve productivity and arrive at accurate CM costings.

PT. Apparel One Indonesia (AOI) is a garment manufacturing company under Indonesia's leading apparel brand, Bina Busana Internusa (BBI). The manufacturer was established in 2011 with initial operations in Jakarta focused on sportswear and active lifestyle products mainly for export.
Today, Apparel One Indonesia has 2 facilities located in Semarang, Indonesia, comprised of 89 sewing lines and an in-house printing and embroidery facility, producing an average monthly capacity of 1 million. With a total workforce of 3,100+ employees, Apparel One Indonesia is one of the top employers in the province of Semarang.
$ 0
projected rise in monthly profit
The challenge
To win the recovery from the Covid-19 pandemic and to remain profitable in a competitive market, it is essential to have a method and time standard that helps to gain productivity improvements and calculate accurate cost by using more precise and consistent information. Prior to the implementation of GSDCost in the factory, it was difficult for Apparel One Indonesia to arrive at accurate CM costing for their garments which was the result of the absence of manufacturing standard in their factory.
Apparel One Indonesia calculated Standard Minute Values (SMVs) through traditional methods, such as time study and using historical data, which created subjectivity due to variations in method and performance. This led to inaccurate efficiency calculation and high chances of defects due to different methods and bottlenecks.
As a result, the factory was operating on inconsistent manufacturing time and unstable CM costs. Also, since there was no standard to compare and analyse the performance, it was difficult to improve on the current manufacturing methods and drive towards significant productivity improvements.
"GSDCost opened new opportunities for productivity improvement for us that translated to cost savings. The combination of on-site GSDCost consultants and excellent customer support made the whole training session productive and tailored in a way that relevant issues are addressed properly."

JM, Sub-Division Head,
PT. Apparel One Indonesia
A positive change with GSDCost
The GSDCost implementation started at the beginning of 2020 in which Apparel One Indonesia successfully completed Phase-1 and Phase-2 of the training module.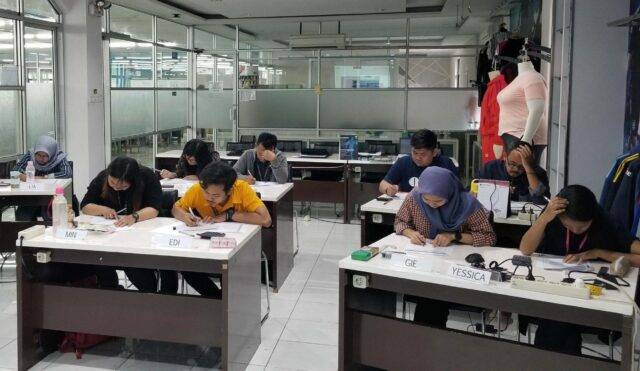 GSDCost training participants in theory evaluation
The result
With the help of GSDCost's method-time standards, Apparel One Indonesia has seen significant productivity improvement, with a focus on increasing efficiency through better planning, balancing of production lines and improved quality. GSDCost helps the Apparel One Indonesia team to establish and optimise international standard time benchmarks and accurate SMVs using standard motion codes and predetermined times, which builds the foundation of the manufacturing database for the factory.
Rebecka, Head of Product Development at PT. Apparel One Indonesia, commented, "The fact that our team successfully completed Phase-1 and Phase-2 of the GSDCost training shows the commitment and dedication that both the teams have put in order to achieve significant improvements in our business using technology and digitization." 
"The feedback from our Industrial Engineering team has been great. They're able to conceptually understand production concepts and use the scientifically obtained SMVs from GSDCost to reduce our lead time, improve on the current methods, and ultimately calculate the CM costs quickly and accurately."

Rebecka, Head of Product Development, PT. Apparel One Indonesia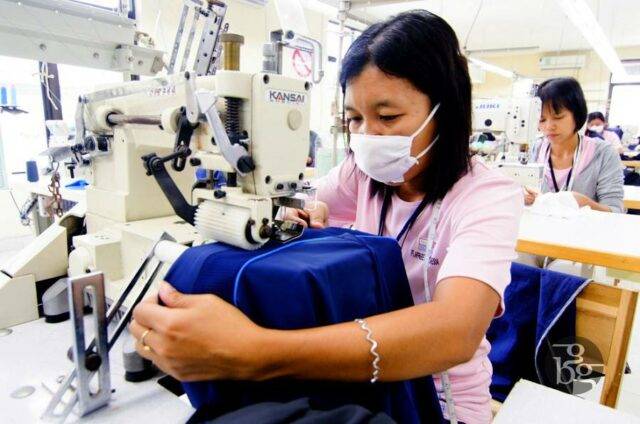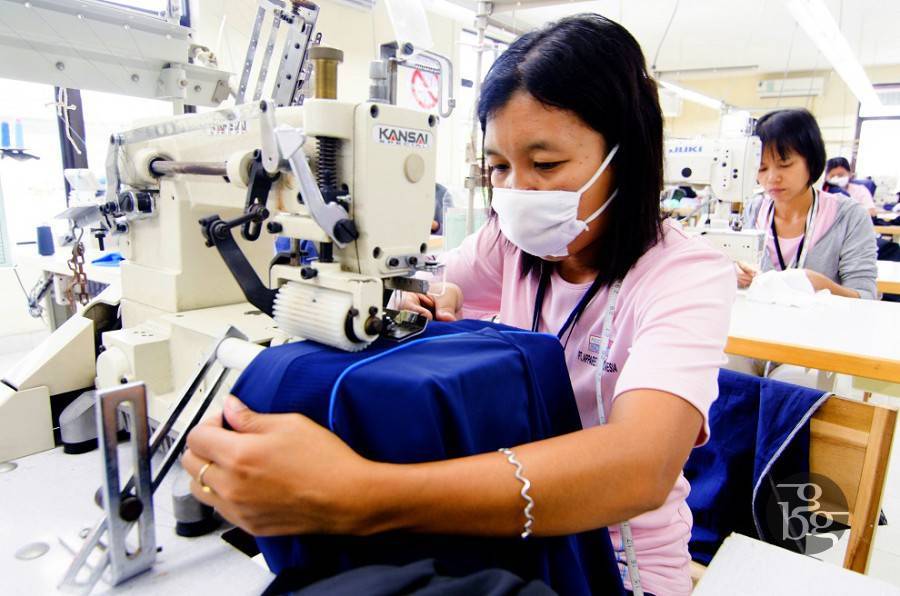 The standard motion codes and accurate time standard has helped Apparel One Indonesia reduce downtime and increase output through quantified efficiencies, improved material handling and reduced variation, leading to fewer defects and reduced wastage in the processes. This has resulted in a 14% productivity improvement for Apparel One Indonesia.
When the productivity improvements were realised in the core style, the GSDCost method standards and improvement methodologies were used to reduce the standard time for each operation in production and boost productivity even further.
Noemi Echague, Project Manager at Coats Digital, commented, "The dedication and perseverance shown by the team at Apparel One Indonesia is one of the major factors behind the successful training of GSDCost. All the participants are now well equipped to use the GSDCost software and have a practical understanding of GSDCost motion codes and sequences."
The team at Apparel One Indonesia achieved a 14% productivity improvement in the Core Style selected for the GSDCost analysis. The team discovered a huge difference between the perceived SMV (8.7040) and the real standard time (7.4770) for the selected style which could be used to manufacture 129,083 extra shirts amounting to $397,060 of profit per month.
The team will now implement the improvements in various styles to achieve the goal of 5% productivity improvement overall, which is projected to result in a $281,663 profit a month for Pt. Apparel One Indonesia.
Moving forward, in the next phase of GSDCost training, the project manager will audit the factory to evaluate the GSD data created by the factory team to ensure that the solution is being implemented correctly and optimal results are achieved.


Save Time and Cost with GSDCost
Increase profits with fact based costings using proven industry standards and methodologies.