Colaborando para impulsar una cadena de suministro de moda resistente, transparente y sostenible
Estamos orgullosos de trabajar con una lista creciente de socios, desde empresas tecnológicas líderes, ISVs e integradores de sistemas hasta socios de soluciones integrales. Esto garantiza que nos mantengamos cerca de los requisitos de la industria en evolución y de la última tecnología, fortaleciendo el desarrollo, la salida al mercado, la entrega y el soporte del ecosistema de Coats Digital y, en última instancia, mejorando la experiencia y el valor que creamos para nuestros clientes.
Microsoft Gold Partner
Coats Digital are a Gold Microsoft Partner for Application Development and Integration.
Adobe
Coats Digital VisionPLM solution is the first bi-directional PLM extension available on Adobe Exchange.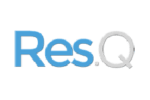 ResQ
ResQ's shop floor solutions are an integral part of Coats Digital ecosystem providing real time actionable insights.
Latin America: Improve Apparel
Indonesia: Yutama Kreasindo
India: ISS – Industrial Sewing Systems
South Africa: DG Technologies (Pty) Ltd
Portugal – CONTROLCONSUL LDA
Germany: HSG Hanse Solution GmbH
Convertirse en socio
Estamos buscando ampliar nuestra red de socios para impulsar la generación de valor con un cambio radical y acelerar la transformación digital de la cadena de suministro de la moda.
Si compartes nuestra pasión por la excelencia de los clientes y tienes la experiencia necesaria como solución tecnológica y/o práctica de salida al mercado y entrega centrada en el sector de la cadena de suministro de la moda, ponte en contacto con nosotros.