Coats Digital is the world leader in supply chain planning tools for fashion brands and manufactures helping factories better manage capacity, pre-production and material supply to optimise productivity and manage the complexity and shorter lead times demand by brands and retailers.
Acquired by Coats PLC in June 2016, we are a dedicated business, working specifically to improve operational efficiency, productivity and speed in the fashion supply chain.
Back in 2007, Hong Kong's Crystal Group and Korea's Youngone became the first ever users of Fast React (now Coats Digital) in the country but today we now have more than 24 of Vietnam's leading manufacturers using FastReactPlan (previously known as Evolve) to plan wide range knit and woven factories production the full range of products from sports and outdoor wear, through to underwear and denim. These include Sing Lun/Star Fashion, Esquel and more recently Phong Phu International (PPJ) and Viet Vuong.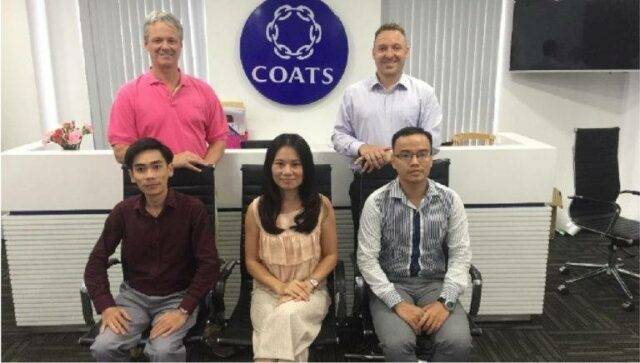 At Fast React (Coats Digital), we believe the best results come from internationally proven and designed solutions which are delivered and supported by a team of well-trained local apparel specialists. Our local Vietnam team is based out of Coat's HCMC office, and can provide Vietnam based business with advice on all aspect of using FastReactPlan solution in their manufacturing operations. In addition, the HCMC team can call on our regional teams based Korea, Thailand and China for additional expertise and languages skills (Korean, Thai, Mandarin and Cantonese).
The results of this approach speak for themselves…click here to read what some of our Vietnam customers have to say about FastReactPlan.
In 2017, Vietnam exports have continued their impressive growth but with labour cost increasing and buyer demanding more complex products and quicker turnaround its essential that Vietnamese manufacturers adopts global best practises to stay in control and meet buyer expectation or price, compliance and speed.
Our local team would be happy to meet and review your current planning processes and suggest how FastReactPlan combined with a systematic hand on training approach can help your factories make real improvement in delivery performance, efficiency and speed of response.