Bowker Achieves Plan Accuracy by 10% and OTDP by 10% with FastReactPlan
FastReactPlan has transformed planning processes and streamlined data visibility, enabling Bowker to significantly boost profits by eradicating unnecessary cost overheads, whilst freeing up idle sewing lines to confidently take on new business.

About the customer :
Bowker Asia Ltd, is a principal member of Win Hanverky Holdings Limited and primarily operates through OEM arrangements with a number of renowned sports brands. Founded over 40 years ago, sportswear specialist, Bowker Asia Limited is headquartered in Hong Kong and has seven main production facilities strategically located in Vietnam, Cambodia and Mainland China. The company has continued to serve prominent international sports brands such as Adidas, Reebok, Nike,Jako, Rei​ and Aigle and employs a workforce of over 16,000​.
The Challenge –Inaccurate planning data caused production inefficiencies, unnecessary overtime costs and late deliveries.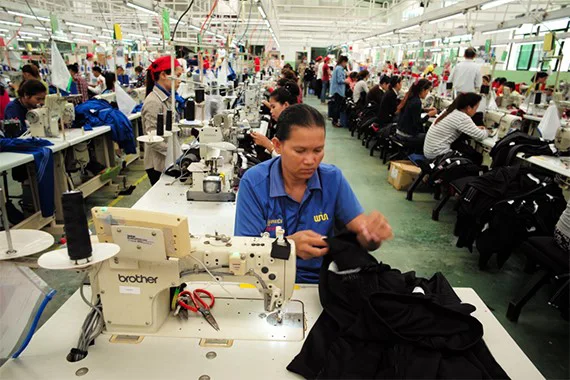 Prior to implementing FastReactPlan, Bowker relied on manual processes such as Excel spreadsheets, emails and lengthy meetings to manage all of its capacity planning and line scheduling processes. This was not only time consuming, but meant that information was often inaccurate and lacked the finer details required to factor in complex styles and smaller, more fragmented order requests.
As a result, Bowker suffered significant efficiency losses in all areas of the business – unnecessary long periods of production idle time, unnecessary inventory and overtime costs and a loss in revenue as a result of having to provide discounts for late deliveries, on top of additional expedited freight costs.
Ms Fenny Feng, General Manager, Bowker Asia, said: "Before the FastReactPlan implementation, we needed to spend a lot of time in advance collecting information and analysing the results for each production meeting. This data was disconnected, repetitive and lacked any dynamic linking or overall visibility, so it needed to be repeatedly discussed and confirmed by various departments throughout our meetings – which would typically last over three to four hours."                     
"FastReactPlan dynamically links our capacity plans and accurately calculates the priorities of critical path deadlines based on actual planned requirements. This enables us to provide clearly defined production and delivery dates to both internal and external partners. Now, we have real-time visibility into our material management processes, which was previously only asssessed once or twice a week. As a result, our whole production process runs smoothly. Even the length of our management meetings has been reduced by 50 percent, thanks to FastReactPlan's report generation tool that provides us with the data-supported business analyses we need to make agile, informed business decisions."

Ms Fenny Feng,
General Manager,
Bowker Asia.

The Solution: Bowker was able to transform its efficiency, data accuracy and inter-departmental collaboration.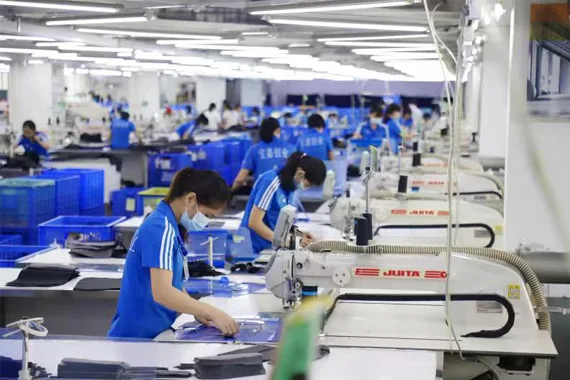 Following the implementation of FastReactPlan, Bowker's planning and scheduling teams have benefitted from access to a single, unified source of real-time information, which provides a comprehensive understanding of overall production capacity, including standardised PO, colour, size and delivery level visibility. By accurately assessing capacity availability on the factory floor, the company is able to take on more complex and varied orders. Access to one version of the truth has also streamlined cross-team collaboration and improved decision-making across the business.
Thanks to FastReactPlan's automatic notifications and data alerts, the teams have been able to predict and swiftly plan for last-minute production changes.
"FastReactPlan is able to effectively plan the overall capacity at a group level and quickly adjust the capacity vs loading of each facility. This capability has helped us achieve an optimum capacity ultilisation rate via a highly visual centralised plan. Our planning teams are consequently able to monitor the loading and capacity of each factory at any time, which was not possible in the past. Now, we can effecively manage a longer-term forward-looking plan, and quickly assess different status orders to successfully create realistic delivery times, whilst also effectively balance the impact of uneven capacity scenarios in low and peak seasons."

Mr Sonic Wu,
Senior MIS Manager,
Bowker Asia

The Challenge – A lack of planning visibility created more work for all relevant teams across the business.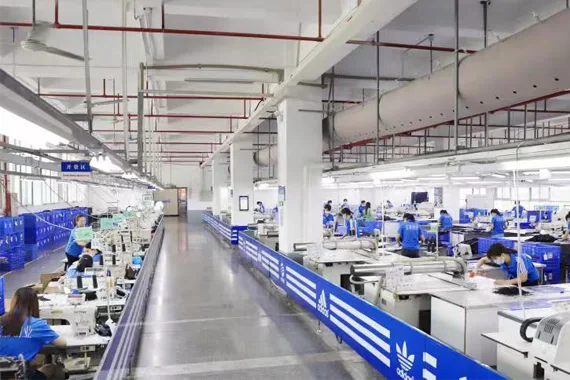 The lack of automation and real-time visibility in the production planning process not only meant there was limited information sharing between different departments, but also that manually produced capacity plans based on unreliable historical data, were time consuming and cumbersome to produce and not accurate enough to make informed production decisions
The Solution – Accurate, highly-visual capacity plans have significantly increased productivity, optimised OTDP and enabled staff to work on other business improvements
Bowker now has the ability to view capacity plans from multiple perspectives, resulting in a comprehensive understanding of its production capabilities and limitations. FastReactPlan has enabled Bowker to easily compare different plans and select the most optimal plan based on factors such as cost, efficiency and delivery time. Since implementing FastReactPlan, Bowker has been able to increase production efficiencies by three percent, improve plan accuracy by 10 percent and realise a further 10 percent improvement in ODTP. This dramatic transformation of its planning processes has also freed up time for staff to focus on other important areas of the business such as new innovations and business growth.
Mr Sonic Wu, Senior MIS Manager, Bowker Asia, added :"Since we introduced FastReactPlan in 2012, the solution has become an indispensable part of our daily work routine and has consistently optimised our business processes. FastReactPlan integrates all our big data, including production line capacity metrics, learning curve reports, critical path management data and real-time capacity updates, into one unified and highly intuitive source. This ultimately provides us with the realistic business overview, enabling us to identify and capitalise on new business opportunities."
"We are thrilled that Bowker has experienced such fantastic results since its adoption of FastReactPlan. The solution has positively impacted all areas of the business and proves just how vital, accurate and highly visual, capacity plans are to the future growth of fashion apparel manufacturers. Bowker is a trailblazer in the sportswear manufacturing industry and we very much look forward to working in partnership to ensure it continues to drive efficiencies, profitability and best-practices as it pushes the boundaries of innovation and efficiency in the textile and garment manufacturing industries."

Andy Zhang,
Project Manager,
Coats Digital