Sportswear brand, ODLO, increases productivity by 10% with GSDCost
By establishing accurate Standard-Minute-Values, GSDCost has enabled ODLO to optimise profit margins, secure new business and enhance team members' motivation and earning capacity

About the customer:
Founded in Norway, ODLO offers performance sportswear across 6 categories: Functional Sports Underwear, Outdoor Performance, Running, Cycling, Activewear and Nordic Disciplines. The inventor of performance sports underwear and the three-layer principle, ODLO boasts a 70-year heritage, an annual turnover of 28 million USD and a strong commitment to innovation, and social and environmental sustainability. Its ambassadors include: Swiss-Ski (Nordic), Fédération Française de Ski (Nordic), Ski Association of Slovenia (Nordic), Norwegian Biathlon Association, Japan Biathlon Federation and the Scott-Sram MTB Racing Team, among many others. The company's manufacturing arm, ODLO Romania S.R.L, based in Romania, produces over 2.4 million pieces a year and supports a workforce of just under 500.
The Challenge 
SMVs based inaccurate historical data resulted in poor costing and planning visibility, lost business and a failure to meet on-time deliveries.
Prior to implementing Coats Digital's, GSDCost solution, ODLO based its cost and capacity forecasts on inaccurate historical data stored in multiple Excel spreadsheets which were difficult to update in real-time across all costing, capacity planning and manufacturing teams.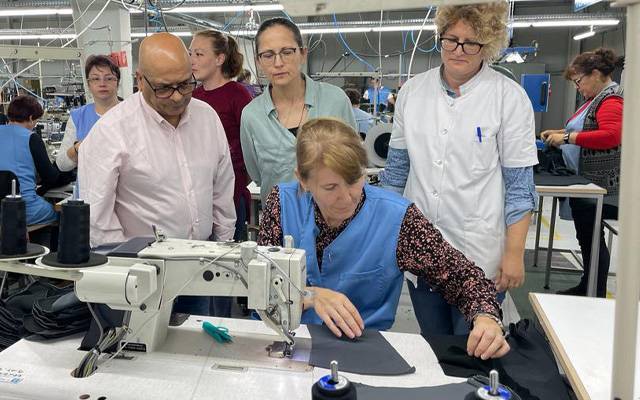 As a result of inaccurate standard minute values (SMVs) regarding CM (Cost to Make) production times, and poor costing and planning visibility, ODLO occasionally failed to meet on time delivery targets, which meant steep additional overhead costs and customer complaints due to the often-last-minute realisation that there was a lack of actual capacity available on the production floor.
Conversely, without accurate capacity planning and costing data, ODLO also found itself turning business orders away unnecessarily, when in fact it had sufficient capacity to easily fulfil new order requests.
"Without a scientifically proven method to assess production goals or realistic Standard-Minute-Values to inform our costing and capacity plans, we were consistently challenged by a series of unexpected capacity issues. Not only did we sometimes experience higher production costs and late deliveries due to buffered SMVs, but we occasionally also turned business away, as we incorrectly estimated that resources were not available to meet requirements in time. Coats Digital's GSDCost is the only solution that provides scientifically-assessed code generation analyses for various production tasks, and it was the obvious choice to ensure we could achieve rigorous, consistent data insights that would ultimately make a significant impact to our efficiency and profitability."

"GSDCost has not only enhanced the communication and overall relationship between management and team workers, it has also motivated team members to greatly increase their earning capacity, through our Productivity Bonus Scheme, which is ultimately underpinned by sensible achievement targets."

Sampath De Silva, Administrator
ODLO Romania S.R.L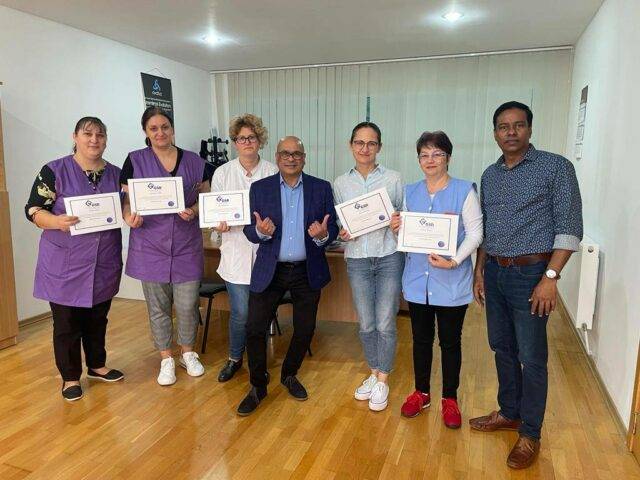 As a result, business units can now confidently and fairly negotiate product prices with customers, and a more succinct single view of overall CM costs has enabled ODLO to reduce its SMVs on core styles by 13% and increase overall production efficiencies by 10%.Since the adoption of GSDCost, ODLO has additionally been able to introduce a popular productivity bonus system based on accurate CM measurements, which has helped build team members' confidence in achieving realisable productivity goals that increase their earning potential.
"Coats Digital's expert trainers effectively demonstrated method engineering techniques practically at the shop floor level and our teams quickly understood the key principles by observing the actual motions in play. We have subsequently proven that GSDCost is not only a robust software tool, but also a valuable method engineering tool that can make a real difference to our business."

"GSDCost has enabled us to efficiently establish accurate SMVs based on method engineering which has meant that we have significantly reduced our SMVs on core styles by 13% and improved overall productivity by a whopping 10%. This has not only saved us significant production costs, but also enabled us to confidently take on more new business based on realistic, yet competitive product costings."

Sampath De Silva, Administrator
ODLO Romania S.R.L
"We are delighted that ODLO has achieved such amazing results since its adoption of GSDCost. The pressure on the textile and apparel industry to quickly produce more complex style orders in shorter runs, yet consistently offer competitive pricing, is intense. Only those that establish lean and smarter manufacturing processes via robust digitisation programmes will be able to meet the expectations of a more demanding consumer, and ODLO has done just that by improving capacity planning, costing processes, manufacturing efficiencies and ODTP to make it an agile and highly competitive business that's ready for tomorrow."

Harry Champaneri, Senior Consultant
Coats Digital
Coats Digital's GSDCost method analysis and pre-determined times solution is widely acknowledged as the de-facto international standard across the sewn products industry. This use of a common language and standards supports accurate cost prediction, fact-based negotiation, and a more efficient garment manufacturing process, while concurrently delivering on CSR commitments.
GSDCost's enhanced feature of a globalised Fair Wage Tool – with data provided by the Fair Wage Network – enables brands and manufacturers to quickly agree the fair living wage allowance for any given garment, in any factory in the world.

Save Time and Cost with GSDCost
Increase profits with fact based costings using proven industry standards and methodologies.