Leading fashion apparel manufacturer, Shanghai Jiale, reduces its SMVs by over 30% with GSDCost
Following the success released at its Shanghai facility, Jiale Group has begun a GSDCost solution roll-out across its production base in Indonesia

Established in 1993, Shanghai Jiale Company Ltd has production sites in China and Indonesia and employs over 10,000 workers.
The company boasts a comprehensive manufacturing offering, incorporating: fabric research & development, knitting, dyeing & finishing, printing & embroidery.
It has an annual output of 50 million garments and its global clients include: Uniqlo, Levi's, Tommy Hilfiger, Decathlon, Nike Champion, Puma, Lining and Anta.
Shanghai Jiale is accredited as a Shanghai Top 500 Industrial Enterprise, a Shanghai High-Tech Enterprise and is part of the Shanghai Environmental Protection Advanced Collective.
The Challenge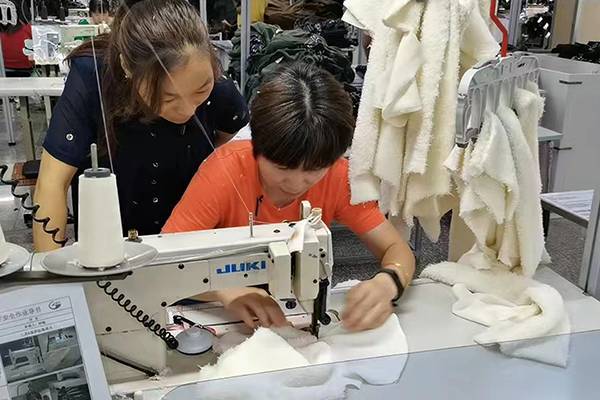 SMVs based on experience and guesswork resulted in uncertain production capacity and incorrect price quotes
Prior to implementing GSDCost, Jiale Shanghai lacked a scientifically-based method-time-cost standard to create accurate cost and capacity forecasts. As a result, new product quotations were incorrect and inconsistent since they were based entirely on non-standardised historical data, previous experience and guesswork.
This subsequently led to unquantifiable efficiency targets, uncertain production capacity, unbalanced production lines, unachievable working incentives and unpredictable manufacturing costs.
In the past, we established standard hours through our own time studies and historical experience. This was time-consuming and labour-intensive, and subject to external interference from subjective factors so the accuracy of standard working hours could not be guaranteed.

Mr. Michael Zhong
IE Director
Jiale Group
The Solution
Following the implementation of GSDCost, Shanghai Jiale was able to establish international standard time benchmarks based on standard motion codes and predetermined times. This enabled the sales, costing, planning and manufacturing teams to communicate efficiently using the same language, based on a scientific method for correctly analysing manufacturing costs.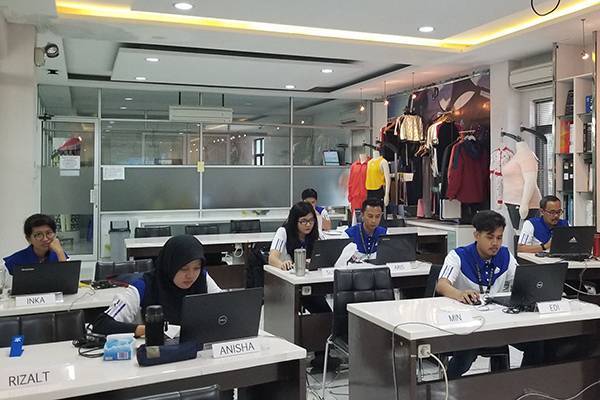 Since adopting GSDCost, Shanghai Jiale has significantly reduced the time it takes to produce core styles from 15.9 minutes to 11.28 mins – resulting in an overall SMV saving of 30.4% on the factory floor.
Following a rigorous training programme from GSDCost experts, Jiale has established its own robust Standard-Minute-Value (SMV) library for core styles, which has also benefitted cost management, capacity planning, production planning, and employee payroll accounting teams across the business.
The success of the implementation has resulted in the solution being adopted by Jiale Group's production base across Indonesia.
GSDCost is a very important project for the digital transformation of the group. Through GSDCost, a standardised production process has now been established, which has successfully been applied to other processes in the production management lifecycle, such as: capacity planning, planning management, production efficiency management, production line balancing and employee skills training.

Finally, through GSDCost we have significantly improved management visibility and achieved one single version of the truth that benefits all team stakeholders. The GSDCost system has consequently greatly improved our ability to deal with complex cost management scenarios, and ensured the efficient and smooth communication between factories and business departments, since critical information can now be clearly visualised and communicated on the same platform.

Mr. Michael Zhong
IE Director
Jiale Group

The determination of Jiale management to promote the GSDCost project, from project establishment to customer and staff buy-in, has been exemplary.

The team showed great enthusiasm and determination to successfully overcome an initial change-resistant internal culture from the top down. Through the rigorous training of the GSDCost team, the Jiale team soon quickly grasped the scientific standard working hour management system and gradually established a standard database that has achieved remarkable results across the whole business.

The success of the Shanghai factory has greatly inspired Jiale's customers, and we are delighted that the group headquarters has decided to officially roll out GSDCost across its Indonesian production base, as a result.

Boris Lu
Customer Success Manager
Coats Digital
Coats Digital's GSDCost method analysis and pre-determined times solution is widely acknowledged as the de-facto international standard across the sewn products industry. This use of a common language and standards supports accurate cost prediction, fact-based negotiation, and a more efficient garment manufacturing process, while concurrently delivering on CSR commitments.
GSDCost's enhanced feature of a globalised Fair Wage Tool – with data provided by the Fair Wage Network – enables brands and manufacturers to quickly agree the fair living wage allowance for any given garment, in any factory in the world.

Save Time and Cost with GSDCost
Increase profits with fact based costings using proven industry standards and methodologies.