Event details
Date: 19/07/2023
Time:

1 - 3 PM Indochina Time (GMT +7)
How to build a fast, efficient and sustainable relationship between brands and vendors!
As apparel industry continues to face signi­ficant economic and geopolitical challenges, developing and executing a strategy to adapt and survive will be a top priority. Old ways of working are no longer sustainable and manufacturers that digitally transform their critical business processes will reap long-term rewards.
In this 2-hour webinar, Coats Digital, in association with Lululemon, is showcasing how a standardised approach to garment Standard Minute Values (SMVs) calculations and production methods could deliver significant and measurable benefits – both for brands and their suppliers.
The online webinar would cover the following topics:
How to improve quality efficiency
How to build a sustainable relationship with brands
Scientific and standardised approach to garment SMV calculations, costings, and delivery timelines
GSDCost is the international standard for establishing and optimising accurate method-time-cost benchmarks for garment costing optimisation and sustainable manufacturing excellence.
GSDCost supports a more collaborative, transparent and sustainable supply chain, in which brands and manufacturers establish and optimise 'International Standard Time Benchmarks' using standard motion codes and predetermined times. This use of a common language and standards supports accurate cost prediction, fact based negotiation, and a more efficient garment manufacturing process, putting people and fair wages at the heart of the fashion supply chain. Join the online seminar to learn about how to reduce SMVs, improve OTDP and efficiencies and manage costs more effectively.  Register Now!
Speakers
Stephen Wong
QA Director – HK / Asia, Lululemon Athletica Inc.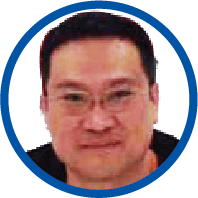 Stephen Wong is the Quality Assurance Director at lululemon HK / Asia.
Industry veteran with a demonstrated history of working in the retail sector, Stephen is a strong quality assurance professional skilled in Trend Analysis, Textiles, Management, Global Sourcing, and Apparel.
Ms. Riza Dumalin
Project Manager, Coats Digital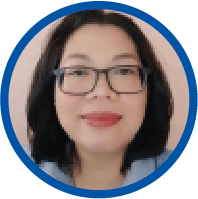 An alumna of Holy Angel University, Angeles City, Philippines, Ms. Riza Dumalin is the Project Manager at Coats Digital – the software arm of Coats Group plc.
Ms. Dumalin is a seasoned professional and has a depth of experience in the areas concerning Industrial Manufacturing Engineering, Merchandising and Production Costing.
Mr. Stuart McCready-Stocks
Global Commercial Director – Brands, Coats Digital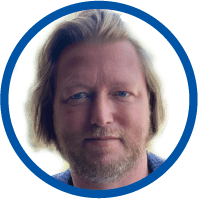 Stuart is the Global Commercial Director of Brands at Coats Digital – a global technology business transforming the fashion supply chain.
He leads partnerships with brands for digital transformation and advocates for the much needed sustainability and transparency factors intertwined across the fashion supply chain.