Event details
Date: 21/07/2023 - 24/07/2023
Time:

10 AM - 6 PM

Booth Number: B-11B
Venue information
India Expo Centre & Mart, Greater Noida, Delhi NCR

Greater Noida, Delhi NCR, India
To arrange a meeting, please complete this form or email us at marketing.coatsdigital@coats.com.
Meet Coats Digital at Garment Technology Expo (GTE) –  South Asia's most comprehensive Garment Technology show.
Dates: 21 – 24th July, 2023
Venue: India Expo Centre & Mart, Greater Noida, Delhi NCR, India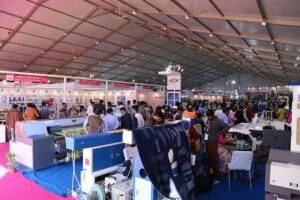 Known as the biggest industry show in the subcontinent, Garment Technology Expo New Delhi is patronized by trade professionals who include manufacturers, exporters, institutions and other volume consumers.
The event showcases the latest machines and processes. Nearly 85% of the participants in the initial editions of GTE continue to be steadfast. New innovations, product launches, product upgrades, live demonstrations, new materials, etc. are the cornerstone of each successive show.
Owners, CEOs, MDs and Production Heads visit to see, compare and negotiate deals for new machinery. Designers, technical supervisors, shop floor managers, etc. visit to update themselves on new technologies, materials, the latest product launches and new innovations at GTE.
Coats Digital is excited to be exhibiting at the show. If you are planning to attend, let's connect! Stop by our booth B-11B to see our latest solutions that are proven to boost productivity and increase profits! If you'd like to arrange a meeting, please complete this form or drop us a line at marketing.coatsdigital@coats.com.
We look forward to seeing you at the event!