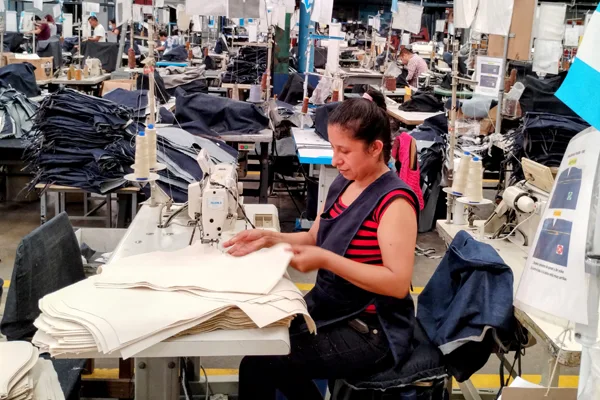 Leading global jeans and sportswear manufacturer, Denimville,  is expanding Coats Digital's ecosystem of  industry-leading digital tools with the adoption of GSDCost, to optimise its production efficiencies, improve costs and standardise its cost-to-make processes.
Denimville is on target to improve its method-time-cost efficiencies by between 4% and 7%, depending on the garment, following its rigorous GSDCost training with Coats Digital's experts during the first phase of the solution roll out.
Headquartered in Guatemala City, Denimville specialises in the manufacture of high-quality fashion jeans for premier global brands and retailers, such as Abercrombie, Hollister, Loft, Chicos and Maurices. The company employs 1300 people and produces over 35 million pieces a year. Denimville specialises in unique dry and wet processes and offers customers the highest quality jeans, based on innovative production processes, meticulous attention to detail and the finest, most durable materials.
"We are living in an increasingly globalised world and to future-proof our production processes effectively, we need to consistently improve our systems on an on-going basis to ensure our company is ready to meet the demands of customers and consumers in the long term. Coats Digital's team has helped us to successfully re-engineer our company with the implementation of FastReactPlan and VisionPLM. With the addition of GSDCost, we will not only benefit from integration synergies but a seamless data exchange will boost operational excellence."

Edwin Cifuentes,
Engineering Manager,
Denimville,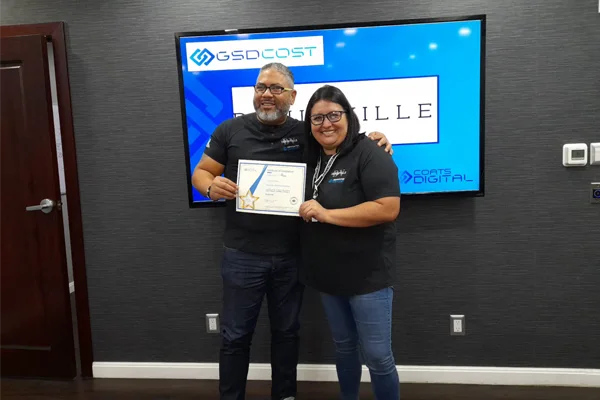 Edwin Cifuentes, Engineering Manager, Denimville, added: "GSDCost will enable us to maximise production efficiencies, by enabling us to deploy accurate, scientific methods across our production operations so that we can optimise sewing methods, streamline line balancing, reduce costs and introduce realistic performance targets for machine operators, while ensuring fair wages. The team at Denimville has worked tirelessly for the last three months to gain its GSDCost certification, and we are very excited to be putting this world-leading tool to good use in both our planning department and on the factory floor, to ensure we continue to retain our competitive edge. We are grateful to Coats Digital's Project Manager, Georgina Vazquez, for her efforts, dedication and support in making the GSDCost implementation and training programme such a huge success."
Coats Digital's GSDCost method analysis and pre-determined times solution is widely acknowledged as the de-facto international standard across the sewn products industry. The solution supports a more collaborative, transparent and sustainable supply chain, in which brands and manufacturers establish and optimise 'International Standard Time Benchmarks' using standard motion codes and predetermined times. This use of a common language and standards supports accurate cost prediction, fact-based negotiation, and a more efficient garment manufacturing process, while concurrently delivering on CSR commitments.
"We are absolutely delighted to be continuing our strong partnership with Central America's premier denim manufacturer, Denimville. By adopting GSDCost, the team will be able to establish accurate SMVs, improve operational standards and optimise production methods. Denimville's CEO, Daniel Hernandez, was quick to recognise the value of GSDCost early on in our discussions, and he consequently wanted his team GSDCost certified as quickly as possible. Denimville remains committed to investing in and adopting innovative and robust fashion technology solutions and we look forward to working closely with them to ensure the company remains a beacon of industry best practice for years to come. Based on our initial projections, we anticipate SMV improvements of between 4% to 7%, within a year."

Georgina Vazquez,
Project Manager,
Coats Digital,