Coats Digital is pleased to announce that leading international footwear company, Gold Emperor Group, has selected Coats Digital's FastReactPlan to digitally transform its production processes, enabling it to respond in an agile and integrated way to growing market requirements, reduce its manufacturing lead times and streamline its operations effectively.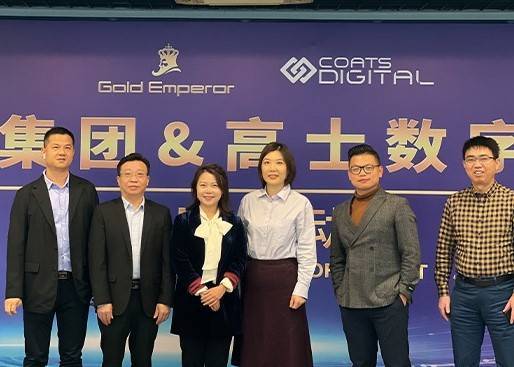 The Coats Digital team is in the process of configuring standard functions and processes as part of its wide and in-depth implementation of the FastReactPlan solution across Gold Emperor's production enterprise.
Gold Emperor Group is a leading international footwear manufacturing enterprise that integrates R&D, production, sales, and service in one, and boasts long term strategic relationships with many international footwear brands.
It has ranked first in Zhejiang footwear exports for fifteen consecutive years. The group's headquarters is in Wenzhou, Zhejiang, China, and it has production bases in several domestic provinces as well as in countries overseas.
Gold Emperor's Chairman Zhu personally initiated and promoted this project. Following three months of research, Coats Digital's FastReactPlan solution was eventually selected from many other service providers to serve as the optimum scheduling management tool for our various programme departments. We believe that Coats Digital's expertise, experience and proven technology will revolutionise our production management operations, and ensure our planning and production processes will be based on a more accurate and scientific footing, once the solution is fully rolled out. The solution will provide our management teams with greater visibility to all scheduling plans from a single data source, which will enable us to balance production processes efficiently and significantly improve our delivery capabilities.



Wang Shusong
Project Leader
Gold Emperor Group
Part of Coats Digital's core Manufacturing Solution Suite, FastReactPlan is a dynamic, highly visual production planning and control tool that optimizes delivery, efficiency and lead times. Designed and developed specifically for footwear and apparel manufacturing plants, it helps companies integrate capacity, critical path, and materials into an integrated planning system.
In the face of the current complex and changeable external environment at home and abroad, traditional manufacturing companies are facing unprecedented challenges. This has also ushered in a huge window of opportunity for the industry to upgrade its processes accordingly. There is still a lot of room for improvement at a digital level for the footwear industry as a whole, especially with regards the operation mode in production planning management – which is still relatively traditional in its approach. Group management now needs to communicate quickly and have faster access to data so it can seamlessly integrate more in-depth information. Without robust technologies in place, it is difficult to respond quickly and accurately.

Chairman Zhu
Gold Emperor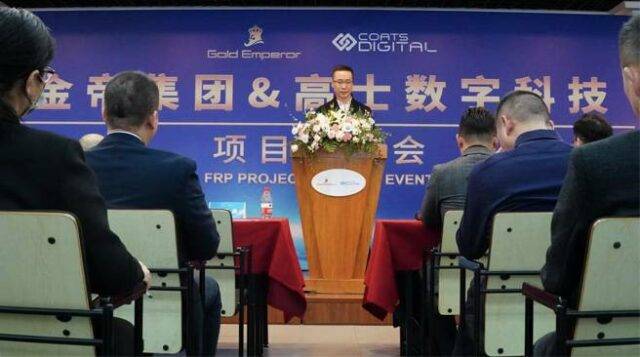 At present, Gold Emperor is facing demands for more complex and varied order requests from more customers than ever before. The layout of our production bases, both at home and abroad, are developing rapidly, and an accurate planning management solution such as FastReactPlan, is a prerequisite for our expansion and future growth.
The planning department is the production command centre of any manufacturing enterprise.It is therefore essential to build a factory that has a robust precision command system at its very heart, so that management teams can respond quickly and accurately at all times.
Coats Digital's FastReactPlan solution will become the business-critical cornerstone of Gold Emperor's digital transformation strategy. The solution will provide the dynamic and visual planning of capacity, materials and pre-production preparation; the coordination and control of all production operations, and a seamless and accurate data management flow.
We are delighted that Gold Emperor has chosen Coats Digital's FastReactPlan solution to act as the foundation for its digital transformation programme. Gold Emperor did not just acquire a software solution, it also gained a dedicated technology partner and we welcome it into our global family, as we guide and assist its teams through the project implementation process. We are very much looking forward to the successful roll out of this solution, so that Gold Emperor can quickly capitalize on advanced production methods to maintain its market-leading competitiveness.

Marites Avila
Director of Project Implementation
Coats Digital

Production Planning with FastReactPlan
Boost your garment manufacturing productivity by 5-10% with FastReactPlan