Coats Digital is pleased to announce that leading global fashion manufacturer, Handa Industries, has selected Coats Digital's FastReactPlan to digitally transform its production processes, enabling it to respond agilely to more complex order requests, streamline production processes and improve its On-Time Delivery targets.  FastReactPlan will become the cornerstone solution of Handa Industries' digital transformation programme and will be used to integrate and connect other data sources into a single platform to ensure optimum visibility for all production teams.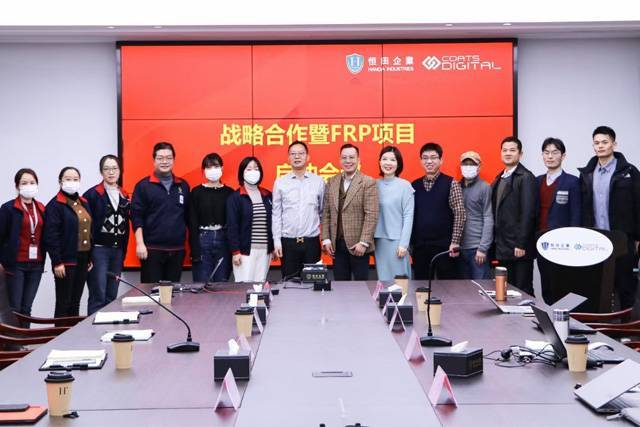 Founded in 1995, Handa Industries is an integrated fashion supply chain pioneer, producing fashion garments in a myriad of categories, from high-end sports apparel to fast fashion.
The company is headquartered in Wuxi, Jiangsu Province, and has a number of subsidiaries and production bases across China, Southeast Asia and Africa. Handa looks after more than 8,000 employees at home and abroad and produces over 50 million pieces a year.  
Investing significantly in research and development and advanced production equipment, Handa Industries specialises in quality design and the weaving, dyeing and finishing of weft knitted fabrics.
The company is a valued member of the National Functional Knitted Fabric Development Base and has secured many accolades including:   the 'China National Textile Industry Council Product Development Contribution Award'. It was recently been named a 'National Functional Knitted Fabric Fashion Trend Research Center" by the National Textile Product Development Center and is an active member of the Textile Supply Chain Green Manufacturing Industry Innovation Alliance, and the '30·60 Chinese Fashion Brands Climate Innovation Action Carbon Neutrality Accelerator' programme.  
"We have met many challenges trying to ensure that planned orders are effectively distributed across our factories. We established a new information centre in 2020, and have used a variety of software solutions to get this up and running. What we were lacking, however, was a robust, overarching digital solution to integrate and connect all the important new data analyses that we had acquired into a single data source that could be easily accessible to all relevant production teams. "



Mr. Qiao
President
Handa Industries
Without FastReactPlan, our personnel would have to work from a variety of complex manual and digital systems to get the information they needed, which has proved time-consuming and led to inaccuracies in our planning reports. Digital transformation is undoubtedly critical for the future of the entire Chinese market.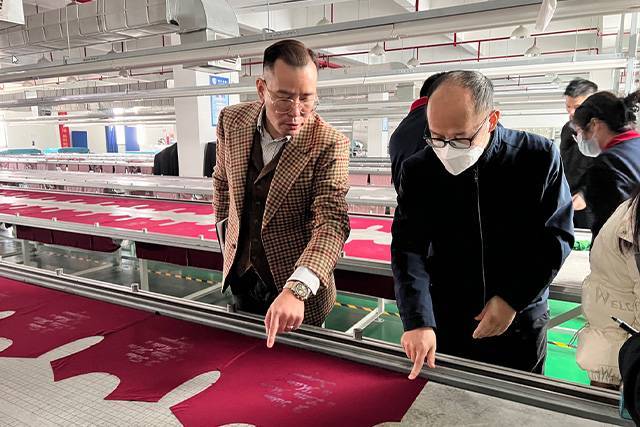 Traditional Chinese fashion enterprises are only now beginning to catch up, and we are delighted to be partnering with CoatsDigital to ensure we remain ahead of the curve and retain our competitive advantage now and in the future.As a core part of Coats Digital's Manufacturing Solution Suite, FastReactPlan is a dynamic, highly visual production planning and control tool that optimises delivery, efficiency and lead times.
It is designed and developed specifically for the fashion manufacturing industry, and helps enterprises integrate capacity, critical path and materials into an integrated planning system that has been adopted by hundreds of companies around the world.
"We expect that our partnership with Coats Digital and the implementation of FastReactPlan will significantly elevate our operation and management processes so that we can achieve optimum production scheduling that will maximise efficiences, balance production lines realistically and help reduce waste by accurately assessing the right quantity of materials required at all times. FastReactPlan will enable us to plan much more accurately so that we can coordinate stable production processes by matching complete production with the fastest time, whilst realising lower production costs, greater customer loyalty and sustainable best practices, at the same time."

Mr. Heng
Senior Vice President
Handa Industries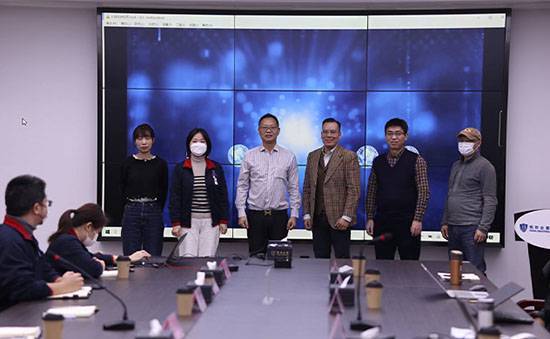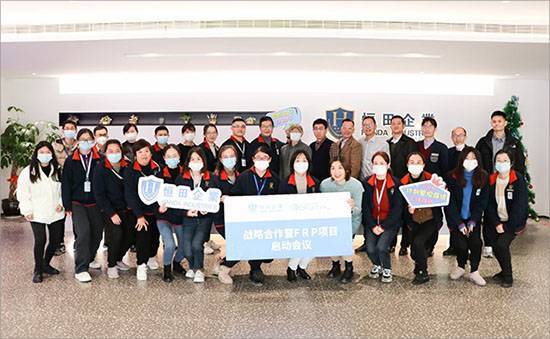 "We are delighted that FastReactPlan will play such a pivotal role in Handa Industries' digital journey. Digital transformation is not about manually copying what you're doing now and simply putting this into digital formats or software; it's about successfully transforming processes and people to complement digital applications that will maximise real benefits from digitization. Rather than simply buying a piece of software, Handa has consequently acquired a technology partner that will guide it through all stages of its digital journey to ensure it remains a beacon of industry best practice within China. "

Tan Demir
Global Head of Customer Service
Coats Digital