Impetus Group are one of Europe's most completely vertically integrated textile businesses, well invested in the latest, sustainable manufacturing technology and the digitization of key business processes to support increased agility, cost-efficiency, innovation and customer service. Following the successful implementation of FastReactPlan from Coats Digital to optimise production planning and control in 2019, Impetus entered 2020 with strong foundations for further accelerated global growth across a range of products including underwear, loungewear, technical workwear and sports apparel. And then came Covid-19.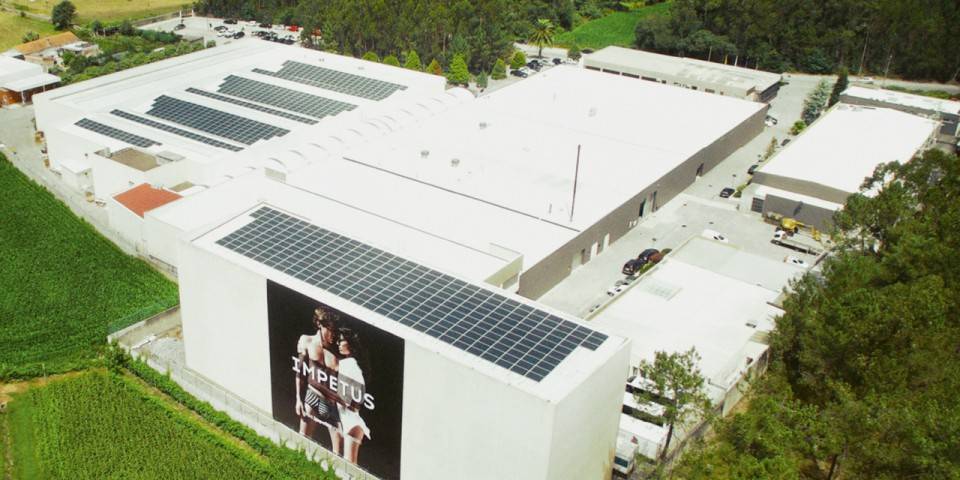 As the world and our industry grappled with the new reality of Covid-19, Impetus Group reacted quickly and decisively, switching part of their production to Personal Protective Equipment (PPE) to mitigate the impact of the worldwide pandemic on their own business and make a contribution towards the national and international shortage of PPE. The project had several phases. Initially, Impetus started by finding a partner who already produced PPE equipment in Portugal, and provided additional and much needed sewing capacity.
At the same time, Impetus began to search the market for suppliers of PPE compliant raw materials, while engaging their own in-house R&D team in the development of their own materials, to allow in-house production of PPE products.
"As well as ensuring that we produce technically compliant PPE products, (including masks, gowns and pants), which support communities, local hospitals and other institutions, our technical and R&D teams have also been engaged in driving innovation.

The objective, with technical compliance a given, has been to improve the comfort and versatility of PPE products using seamless technology, as well as researching new materials with functional finishes that allow us to make certain PPE washable and reusable, changing the disposable paradigm and improving sustainability."

Ricardo Figueiredo, Diretor
Grupo Impetus
The implementation of FastReactPlan at Impetus Group has supported significant improvements in operational performance, including a 5% increase in productivity and a 2.5 day reduction in inventory. Crucially, the digitization of production planning and control has resulted in increased business agility, allowing Impetus to mitigate the impact of Covid-19, and ready to respond to future challenges and opportunities.
"This was a quick process to change our core business, which may allow us to enter new business areas in the future. All these quick changes to the production planning and analysis of our capacities were facilitated by the use of FastReactPlan due to its versatility and veracity of information.

The fact that we have a tool that allows us to quickly and realistically analyze the critical points, the load and planning of the various sections of the company, whether it be knitting or sewing, helps us to make better decisions, even in these uncertain times. During this period, we performed several simulations that allowed us to respond quickly and efficiently to requests from current customers for pre-existing orders, as well as new customers with demand for different products such as masks."

Ricardo Figueiredo, Director
Grupo Impetus
Developed specifically for the fashion, textile and apparel industry, FastReactPlan reflects industry best practice and can be configured to meet the specific requirements of each company.
The Impetus Group project included the detailed planning of knitting and sewing using the highly visual tools of the FastReactPlan planning board, as well as the scheduling of dyeing, cutting and packing processes.
"As the Impetus Group weather the storm of Covid-19, playing their part in supporting communities, hospitals and other institutions through the production of PPE, their far-sighted investment in the latest, sustainable, manufacturing technology and digitization of key business processes places them in a strong place to win the recovery in local, European and Global markets.

We look forward to working with the Impetus Team, to build on the strong relationship which we have established through the implementation of FastReactPlan and support their digitization journey with other solutions from the Coats Digital ecosystem."

Wesley Ekman, Senior Director,
Global Sales, Coats Digital

Production Planning with FastReactPlan
Boost your garment manufacturing productivity by 5-10% with FastReactPlan