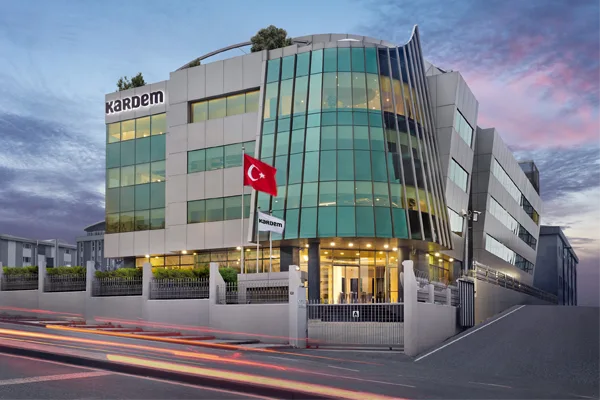 Turkish ready-made garment manufacturer, Kardem, has selected Coats Digital's FastReactPlan to digitally transform its manual planning processes and drive production efficiencies. By consolidating capacity planning data into a single source, Kardem will be in a position to capitalise on more systematic and efficient line scheduling to respond to more complex, last minute order requests in an agile way.
Headquartered in Istanbul, Kardem, has been one of Turkey's leading, ready-made garment manufacturers since 1990. The company specialises in the design and high-tech production of high-volume, time-sensitive fashion garments for Turkey as well as for a number of the world's leading brands, including: INDITEX Group, LPP, Gina Tricot and Ralph Lauren. Using a LEAN management approach, Kardem has two factories in Turkey and Serbia and produces an average of 1.8 million pieces a month. Kardem has been ranked among the largest corporations in Fortune and the Istanbul Chamber of Industry (ISO). It is also an active member of Istanbul Textile & Apparel Exporter Associations (ITKIB) and the Istanbul Chamber of Commerce (ITO).
"For many years we have successfully benefited from Coats Digital's GSDCost solution to optimise our cost to make processes. It felt a natural extension to incorporate Coats Digital's industry-leading advanced planning and scheduling solution, FastReactPlan, into our expanding ecosystem of technology capabilities in order to digitise our manual capacity planning processes effectively across our operations."

Ahmet Zeki Erdogan,
General Manager and Owner,
Kardem
Ahmet Zeki Erdogan – General Manager and Owner, Kardem, added : "FastReactPlan will provide the real-time data visibility we need to optimise capacity planning and production efficiencies, enabling us to enhance our customer service by delivering smaller and increasingly more complex orders quickly and on time. As a result of being able to see an accurate picture of free and available line capacity on the factory floor, we will be able to take on additional new business. Coats Digital is one of the most highly regarded fashion technology companies in the world and we look forward to continuing our strong partnership to ensure we retain a competitive and innovative edge whilst successfully delivering on our ambitious sustainability and CSR targets."
"As one of the main suppliers for the world's largest ready-to-wear brands, it is imperative that we continue to keep up with the changing expectations of our customers by consistently improving our sustainability agenda. The way to achieve this is by increasing our production capabilities, whilst also ensuring we can monitor our production processes instantly with real data, so that we can create fast solutions every time. Because of this priority, we decided to move forward with the FastReactPlan solution to coordinate our supply chain, from order to delivery, in an efficient, flexible, measurable and rapid way.



Talip Demircioglu,
Planning Manager,
Kardem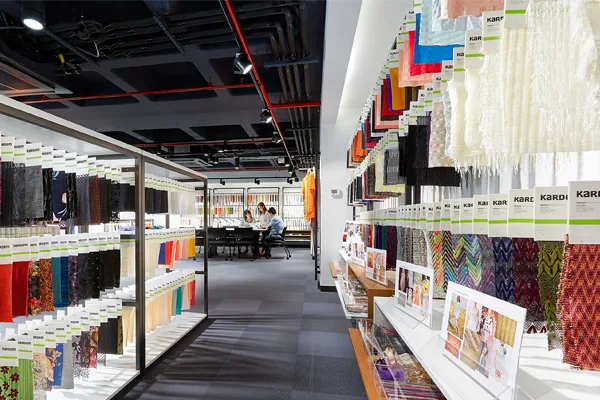 Talip Demircioglu – Planning Manager, Kardem, added: "Thanks to FastReactPlan, we can ensure efficient planning of our internal and external capacities on a single platform, whilst instantly tracking our actual production activities at the same time. FastReactPlan will enable all relevant departments to work with the logic of "time and action", starting with cost planning processes. As a result, the solution should ultimately provide many opportunities for us to improve our product development, supply and purchasing processes."
With important information siloed manually in different places across the business, Kardem lacked the consolidated visibility it needed to respond to production or capacity problems as quickly as it wanted.
Finding realistic workarounds were complex and time-consuming, meaning Kardem not only found it difficult to  meet growing customer demands for faster, more diversified assortments, but also turned business away unnecessarily, due to a lack of business insight into available production lines.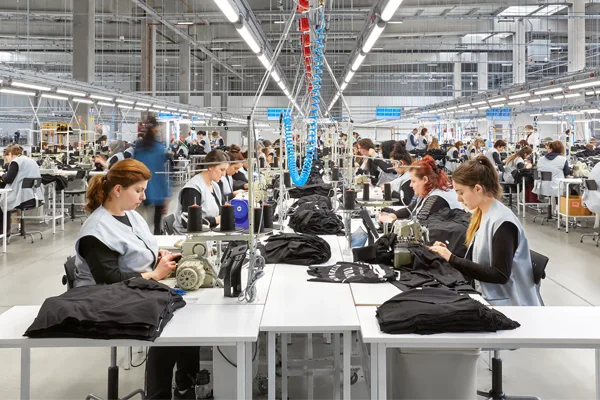 Ibrahim Halil Hacikamiloglu – Solutions Consulting Manager, Coats Digital, commented:  "We are absolutely thrilled to have partnered with Turkish powerhouse, Kardem to implement FastReactPlan.  Manufacturers must  remain on their toes to keep up with latest trends and demands for more diverse, shorter lifecycle assortments, and we look forward to ensuring that FastReactPlan delivers the insights, efficiencies and agility that Kardem requires to meet growing customer and consumer expectations and stay consistently ahead of the game.
Wesley Ekman – Global Sales Director, Coats Digital, commented: "We are seeing an increasing number of Turkish manufacturers, keen to embrace technology to propel their digital transformation journeys in a highly competitive landscape.
We have significantly expanded our team across Turkey to offer unprecedented local support for Coats Digital's comprehensive ecosystem of business-critical digital tools that are powering an agile, resilient, transparent and sustainable, global fashion supply chain, and we are excited to be partnering with Kardem as they accelerate their digital transformation journey."