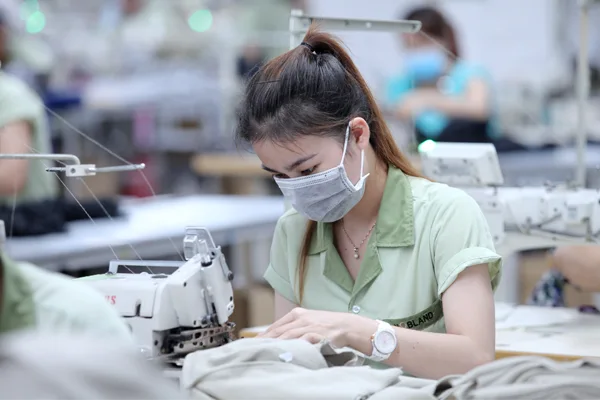 Nobland International Inc.,  a leading global fashion manufacturer of cut & sewn knit and woven garments, has reduced the time it takes to produce core styles by 13% since its adoption Coats Digital's GSDCost.
Following its successful completion of Coats Digital's GSDCost training bootcamp, relevant Nobland teams have been quick to capitalise on GSDCost's scientifically based tools and methods to optimise its Cost to Make (CM) processes and negotiate production costs and targets quickly and effectively. This has resulted in significant improvements in the whole sewing cycle and enabled each of Nobland's factories to respond to new order requests with greateat speed and accuracy.
Headquartered in Seoul, Republic of Korea, Nobland was founded in 1994, and started out as a key production partner for New York designer brands requiring quality knitted and woven clothing products.The company has grown rapidly since and is now a leading global apparel production company with more than 9,700 employees, two production bases in Indonesia and Vietnam and a design centre in New York.The company boasts an annual turnover of almost $410 Million and produces over 9 million pieces per month. Its customers include: GAP Inc., Target, JCPenney, Kohl's, Walmart and Levi's, among many others.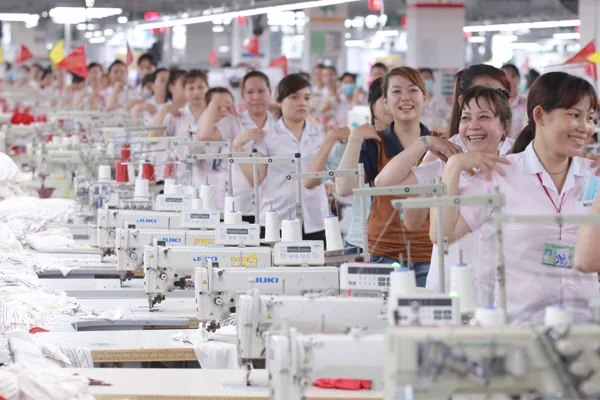 Nobland operates on an advanced full-service vendor model that can scale effectively from the design and production of intricate designer fashion items to large scale orders for global retail enterprises. Prior to implementing GSDCost, Nobland International found that the lack of a scientifically based method-time-cost standard proved highly restrictive to achieving accurate production goals and appropriate CM price calculations.
With capacity plans founded entirely on historical data based on the planning administrator's experience, and with production goals set on subjective break-even points, Nobland lacked the consistency and uniformity it needed to set realistic production goals or a realistic production flow for its sewing lines.
Its subsequent difficulty in establishing accurate CM cost plans additionally resulted in lengthy negotiations between sales teams and factory managers regarding both production targets and employee wage agreements. Following the adoption of GSDCost, Nobland International undertook a rigorous three-month GSDCost training bootcamp so that relevant Nobland teams could gain a good theoretical understanding of GSDCost motion codes and standard core style sequences. The  solid experience with hands-on training of the software solution enabled Nobland to gradually establish its own robust Standard-Minute library for its core garment styles.
"We were able to familarise ourselves with the GSDCost scientific concept reasonably quickly across several training sessions with Coats Digital's experts. The numerous sessions enabled all team members to get up to speed with the desired training levels very fast, so that a more accurate process analysis could be achieved. This factor has enabled us to provide reliable SMV targets for the benefit of our sales and production teams, and we are now using our GSDCost knowledge as well as sharing new ideas, so we can continue to build a successful library for our core styles."

Don Choi, IE Team Manager,
Nobland International Inc.,
Nobland's teams successfully completed the Phase-1 and Phase-2 GSDCost certification training programme in August 2022, and were able to effectively use the scientifically obtained SMVs to provide accurate costing, planning and production targets. As a result of the training and GSDCost implementation, Nobland not only realised a significant overall efficiency improvement of 13% across its sewing lines, but also eliminated unnecessary disagreements between sales and factory floor teams regarding CM costs and processes. Its management team has additionally been able to set realistic achievement rates for employees based on achievable targets and negotiate fair wages into all contracts.
"Coats Digital's GSDCost is the only solution available that uses scientifically-proven methods to assess production goals realistically, so that accurate planning can be obtained and increased productivity achieved. GSDCost's code generation analyses for various production tasks provide us with rigorous, consistent data insights that make production improvement activities possible. Based on detailed motion behviour analyses of the most efficient production processes, we have been able to train production operators effectively and set standards that work. We are delighted to have realised a 13% effieciency improvement so quickly and our realistic benchmarks have made each of our factories much more competitive as a result."

Eunice Kim, Executive Director of Customer Solutions Planning,
Nobland International Inc.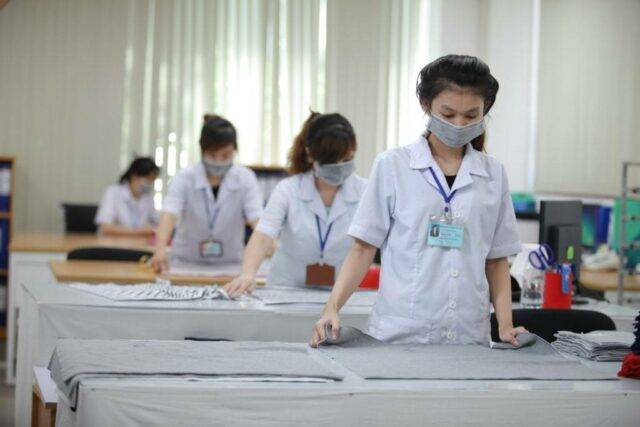 Irene Won, Customer Success Manager, Coats Digital said: "We are delighted that Nobland has achieved such remarkable results following its adoption of GSDCost. Intensifying, global price competition and increasing demand for faster deliveries and more varied style assortments has meant that fashion manufacturers must remain innovative, agile and most importantly, digitally-focussed, if they want to successfully navigate a highly volatile trading environment. By standardising SMVs according to scientific principles, apparel manufacturers can ensure they are one step ahead by increasing production efficiencies quickly and making deals with buyers based on factually correct costs. Nobland's dedication to the GSDCost training programme was second to none and it's teams can be exceptionally proud of what they have achieved. Nobland excels in GSDCost knowledge and utilization, making it a top agile and competitive player in our territory."
Key Benefits and ROI for Nobland International Inc.
Reduction in SMVs of 13%
Increased productivity
Seamless CM negotiations between sales and factory floor
Fair negotiated price costings for customers
Ability to deal with complex orders
Fact-based stable manufacturing costs
Achievable performance incentive programme

Save Time and Cost with GSDCost
Increase profits with fact based costings using proven industry standards and methodologies.