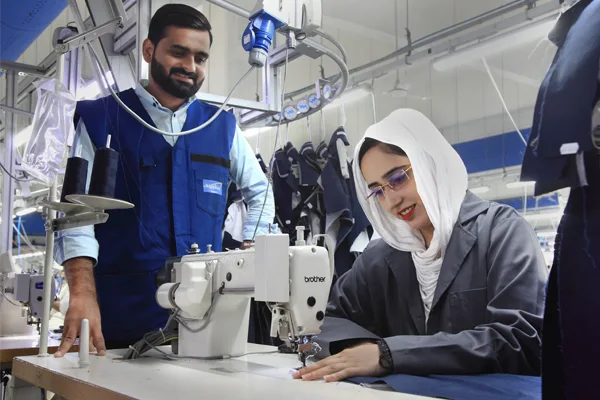 Leading innovative, vertically integrated textile specialist, Sapphire Finishing Mills Ltd. has selected Coats Digital's FastReactPlan as a crucial component of its digital agenda, to connect and consolidate capacity planning information across disparate sources into one highly visual and unified system.  FastReactPlan will enable the company to significantly reduce low efficiencies, improve On-Time Delivery targets and facilitate additional business growth by helping to eliminate under- and over-capacity bookings, firefighting on later order change requests and unnecessary overtime and material cost overheads.  
Sapphire Finishing Mills was founded in 2003 and is the flagship company of its publicly listed parent, the Sapphire Group, which was established in Pakistan, in 1969. 
The company is a vertically integrated composite textile unit, manufacturing specialist cotton yarn fabric and home textile products. It manufactures ready-to-wear clothing for international retail brands and uniforms for heavy industry, healthcare and food services. Sapphire Finishing Mills produces 6 million metres of dyed and PFGD (prepared for garment dyeing) cotton and cotton-blended fabrics in various weaves and manufactures 100,000 pieces of specialised work wear every month. 
"The main challenge we faced was with planning & visibility of capacity plans across all relevant teams. We lacked any indication that materials had been received on our existing system which was based entirely on a number of Excel spreadsheets. Without any real-time visibility to material arrival or capacity and scheduling, we could not prioritise machines and set them efficiently, which meant that production order timelines were inaccurate and misaligned. As a result, we had to consistently re-schedule production runs multiple times, which was laborious and time-consuming for the planner. This has been easily resolved with FastReactPlan."

Shoaib Tasleem, Implementation Manager (IT),
Sapphire Finishing Mills Ltd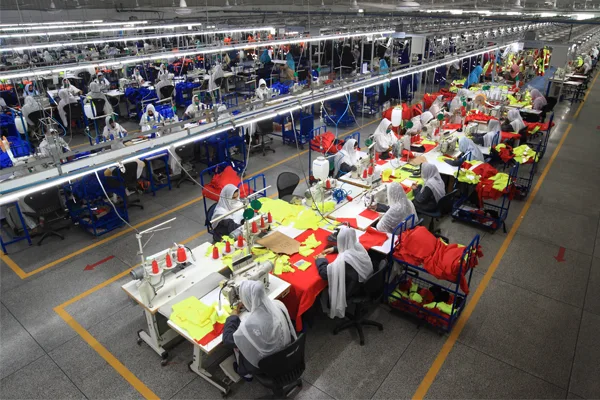 Shoaib Tasleem, Implementation Manager (IT), Sapphire Finishing Mills Ltd. added: "When we talk about digital transformation, it is about the transformation of data, business processes & people. Every component has its own importance. We are working tirelessly to fast track our digital transformation at Sapphire Finishing Mills, and the Implementation of SAP S/4 HANA and its integration with FastReactPlan is going to prove the cornerstone of our digitisation roadmap. Material Requirement Planning will play a key role in helping to revolutionise our business and FastReactPlan will prove instrumental in eliminating analogue processes such as Excel so that our planners can schedule in accurate production plans every time via one single source of information. 
FastReactPlan's user-friendly drag & drop feature and intuitive dashboard will certainly help us realise significant time savings and will ensure all relevant teams have the visibility they need to quickly ascertain in advance, which machines are available for scheduling." 
"We are delighted to have partnered with Sapphire Finishing Mills to ensure it can establish robust best practice planning processes across the business. FastReactPlan will provide greater visibility and one version of the truth for all capacity planning, so that relevant departments can communicate easily to optimise efficiencies and eradicate problems quickly, and we look forward to working with Sapphire to help it achieve its expansion goals with the support of a resilient digitisation programme."

Charitha Liyanagoda, Sales Manager (Sri Lanka),
Coats Digital

Production Planning with FastReactPlan
Boost your garment manufacturing productivity by 5-10% with FastReactPlan