Following the implementation of Coats Digital's GSDCost solution, leading textile and clothing manufacturer, Thygesen Textile Vietnam, part of Thygesen Textile Group, has increased its overall SMV efficiency on core style production as a result of more accurate and transparent costing and capacity forecasting. By establishing international standard time benchmarks based on accurate SMVs, Thygesen Textile Vietnam has also benefitted from an increase in order opportunities by freeing up additional capacity and a more motivated workforce due to its ability to set achievable performance targets across the business.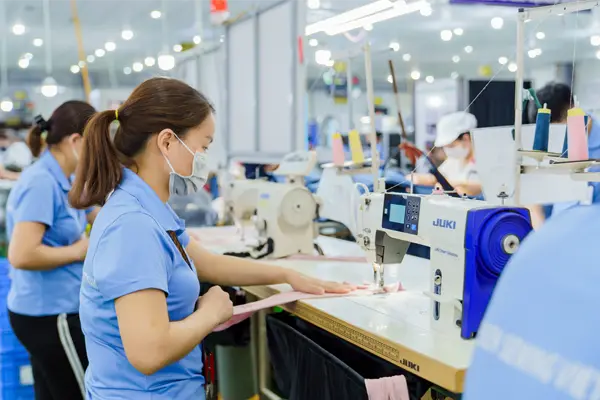 Based in Phu Tho Province, Vietnam, Thygesen Textile Vietnam, was established in 2004 and produces a diverse range of textile and clothing products, including: activewear, fashionwear, underwear, kidswear and workwear.
The company produces over 10 million pieces a year and boasts an annual turnover of 80 million USD. Its customers include: DKNY, Calvin Klein, Tommy Hilfiger, G3, Mascot and Girlfriend Collective, among many others. Due to the lack of a robust, scientifically based method-time-cost standard to create accurate cost and capacity forecasts, Thygesen Textile Vietnam was faced with significant uncertainty surrounding its production planning and waste elimination.
Applying a manual method of SMV calculation and control to store data across various sources in Excel files, meant that the factory was overstretched with regards workloads and found it difficult to adapt to sudden production changes to fulfil customer orders.  
Following the implementation of GSDCost, Thygesen Textile Vietnam was able to establish international standard time benchmarks based on standard motion codes and predetermined times. This enabled management and planning teams to communicate efficiently using the same language, based on a scientific method for correctly analysing manufacturing costs. With the GSDCost solution onboard, the business, planning and production departments were able to make informed business and costing decisions based on accurate capacity forecasts, which also afforded them significant time gains to focus on other areas of the business. 

"We are exceptionally thankful to the Coats Digital team for providing such meaningful support and superlative training throughout the GSDCost implementation. With the help of the Coats Digital team, we are looking forward to exploring how GSDCost can eliminate further inefficiencies and reduce resource waste in the production process. GSDCost will consequently play a pivotal role in our digitization journey as we continue to invest significantly to improve our operation and enhance our service and delivery to customers."

Chris Nguyen, Chief HR Officer,
Thygesen Textile Vietnam
An open and transparent production capacity platform has also enabled Thygesen Textile Vietnam to set achievable productivity goals based on a fair standard of working hours.The introduction of achievable performance incentives has consequently greatly improved staff morale and motivation, as goal setting targets are now based on realisable targets.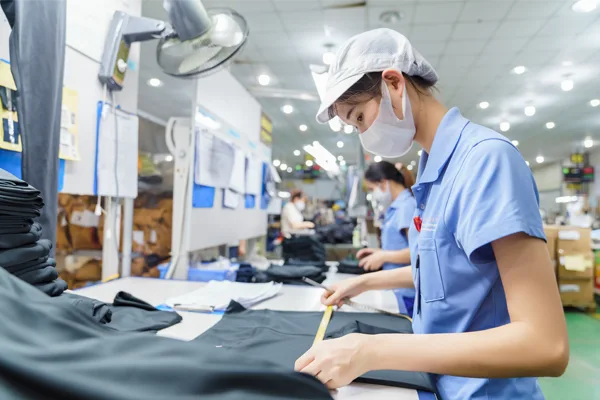 Coats Digital's GSDCost method analysis and pre-determined times solution is widely acknowledged as the de-facto international standard across the sewn products industry.
The solution supports a more collaborative, transparent and sustainable supply chain, in which brands and manufacturers establish and optimise 'International Standard Time Benchmarks' using standard motion codes and predetermined times.
This use of a common language and standards supports accurate cost prediction, fact-based negotiation, and a more efficient garment manufacturing process, while concurrently delivering on CSR commitments.  
"We are delighted to be working closely with Thygesen Textile Vietnam to establish a robust standard working hours database that fully supports its ambitious digitization programme. Thygesen's team quickly grasped the rigorous training required to understand the scientific methods of GSDCost, and we look forward to enjoying a long-term partnership to ensure it continues to remain one of the leading, most innovative textile manufacturers in Vietnam."



Patrick Chau, Customer Success Manager,
Coats Digital
Calculate garment SMV through method-time-cost analysis for sustainable garment manufacturing
Want to know more? Speak to one of our team members to discover the possibilities to digitally transform your fashion business with GSDCost.