Sports and Loungewear Specialist, Cerie International, Improves On-Time Delivery by 10% with FastReactPlan
FastReactPlan also slashed monthly capacity planning time from 3 days to 1, and helped introduce best practice processes, as part of Cerie International's expansion programme

With 29 years of experience in the garment industry, Cerie International Limited is recognised as a leading OEM & ODM garment manufacturing specialist in underwear, activewear and loungewear, and offers services from design and product development to sampling and manufacturing. Headquartered in Hong Kong, Cerie International owns three production sites in China, Vietnam and Cambodia and serves leading brands in the USA and Europe. As well as being certified to produce Global Recycle Standard (GRS), Recycled Claim Standard (RCS) and Organic Content Standard (OCS) certified materials, Cerie International's Cambodia production facility has also been awarded gold label certification from the World Wildlife Fund (WWF), as part of its 's Low Carbon Manufacturing Programme, for its efforts in reducing Green House Gas Emissions across its operations.
The Challenge – Inaccurate data led to inefficiencies and unnecessary cost overheads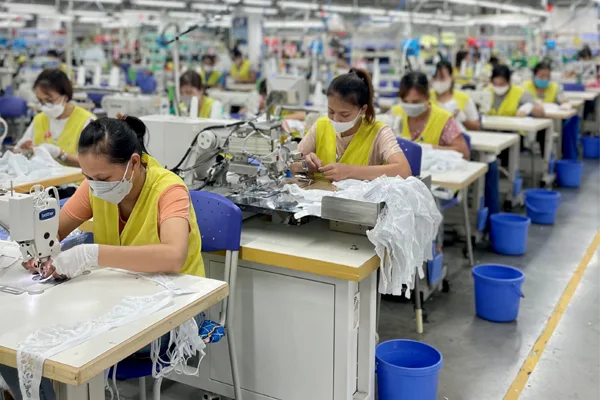 Manually created planning processes meant that capacity was over-booked or under-booked causing late deliveries and unnecessary staff overtime costs. Prior to implementing Coat's Digital's FastReactPlan, Cerie International relied on manual processes via Excel, email and telephone calls to co-ordinate and manage its capacity planning programme. With important information siloed in multiple sources, planning proved time-consuming, inaccurate and inefficient. As a result, capacity management and line planning teams lacked the pinpoint accuracy required to respond to a customer change request quickly. Insufficient visibility of production lines as well as data led to over/under-booked capacity, causing late deliveries, and unnecessary staff overtime costs.
"Having all the key information in one system instead of many Excel files greatly reduces the workload for the planning teams. It also means that plans are more accurate and that our planners can spend more time optimising production schedules. This has given us greater control over our ex-factory dates and significantly reduced the amount of firefighting we consistently had to undertake. In a nutshell, FastReactPlan supports our business improvement process by providing visibility and coordination that minimises errors and highlights potential problems quickly, so that challenges can be immediately rectified before they become an issue."

Mr Paul Lau,
Production Director,
Cerie International


"Despite the ever-increasing pressure for shorter lead times, style complexity and smaller order sizes, FastReactPlan has enabled us to run optimum levels of operational efficiencies and improved our 'on time delivery' (OTDP) times by 10% to date." Mr Paul Lau, Production Director, Cerie International
All departments are now using FastReactPlan to create accurate, real-time reports and daily activity priorities, including KPIs, all of which are readily available for all departments to see.  As a result, Cerie International has slashed its monthly capacity planning time by 67%.
 "I was involved throughout the whole process of this project from the kick-off until Go-Live. We were greatly impressed at how professional the Coats Digital team was and its international expertise with regards project management and best practice planning processes were second to none. They also provided the ideal combination of excellent guidance and superlative training in Chinese and English." Mr GuoFang Shen, Planning Manager, Cerie International
"With FastReactPlan, we can plan around problems effortlessly and ensure we create the most effective schedule with just a few drags and drops. FastReactPlan has given us full integration with our ERP system to coordinate plans with the real-time status of available fabrics and materials. This has helped us to identify any potential problems and react quickly. We are also now able to quickly generate reports on any order status and analyse KPI performance on items such as the generation of production planning summaries, which can be created within 10 minutes."

Mr GuoFang Shen,
Planning Manager,
Cerie International
"We are delighted that Cerie International has realised significant benefits as a result of adopting FastReactPlan, and that we have been able to help establish robust best practice planning processes across its new facility in Cambodia. The solution has provided greater visibility and one version of the truth for core sewing planning, so that all relevant departments can communicate easily to eradicate problems quickly, and we look forward to working with Cerie to help it achieve its global expansion goals with the support of a resilient digitisation programme."


Michael Li,
Project Manager,
Coats Digital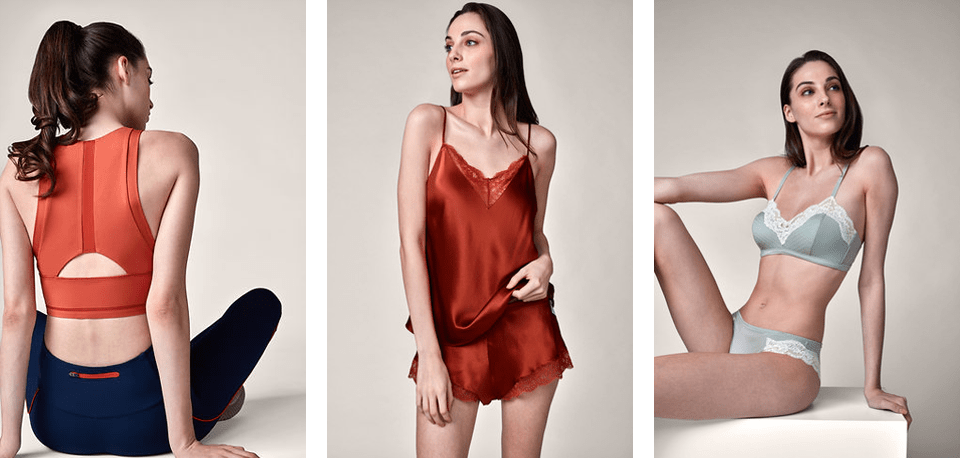 Production Planning with FastReactPlan
Boost your garment manufacturing productivity by 5-10% with FastReactPlan