Concept Group implements VisionPLM and increases communication and visibility for all four brands
By investing in VisionPLM software, the group has really been able to take control of their product development and production processes

Concept Group is the owner of four fashion brands; Concept Club, Acoola, Bestia and Infinity. Each company provides different products, from clothing and shoes, to lingerie and swimwear, all reaching a variety of customers.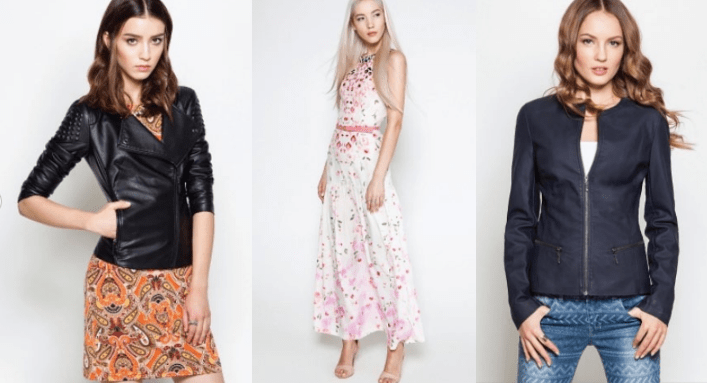 The challenge
When Concept Group experienced rapid growth the amount of data handled daily to work with increased dramatically, yet their processes remained the same. Having many offices in different locations meant their current way of planning, tracking and communicating became onerous and resulted in additional time and excess costs. With the market constantly changing, the group had to develop, evolve and improve in order to keep its competitive advantage.
The solution
Before looking into the best solution, Concept Group reviewed all of their information and processes in order to identify their exact requirements. By undertaking this assessment, the Group decided that a PLM solution would be beneficial. Elena Pazuhina, Production Director at Concept Group commented "We conducted an internal investigation on our tasks and processes. We asked our key teams more than 1600 questions in relation to our product lifecycle and then related it all to the PLM solution.
"With this information, we looked at many software providers, finally making a decision on Coats Digital. The reasons for the choice were:

1. VisionPLM software provides a wide range of modules and functions which were customisable to our brands
2. They provided technical support in the Russian language
3. VisionPLM was a solution that met our budget, provided a return on investment and gave the business benefits we needed."

Elena Pazuhina,
Production Director, Concept Group
Concept Group's project was implemented by using a phased approach in order to gain maximum benefits from all modules. Elena continued "The level of support provided for the system was excellent as we went live with over 100 users. All questions were answered in under an hour and our requests for minor modifications were quickly processed and completed. We are really grateful to the support desk for their help throughout and post-project."
The conclusion
Elena finished by saying "As a result, the VisionPLM software gave us a single place for all information that is easy to use and very visual. The time spent creating product files has reduced. Our head and remote offices are able to access the necessary information allowing for easy operation. VisionPLM's critical path gave us control over all stages of development and production. This improved our planning processes and highlighted any 'bottlenecks' reducing any firefighting that we had previously encountered."
"We have also been able to improve our budget planning through VisionPLM, as it allows us to see the purchase budget (open to buy) on every single stage of the products lifecycle. We can now react quickly when budget is exceeded as well as estimating future financials."

Elena Pazuhina,
Production Director, Concept Group

Design and Develop with VisionPLM
Improve visibility, coordination and control with VisionPLM to increase speed and agility of design & development through enhanced collaboration.