Egyptian knitwear powerhouse, DICE, reduces its core style SMV by 11% in initial implementation phase of GSDCost
Dice Sports & Casual Wear also gained a 16% increase in production line efficiencies during its GSDCost trial

Coats Digital is pleased to announce that following the successful first phase roll out of Coats Digital's GSDCost solution, award-winning Egyptian knitted garments manufacturer, Dice Sports and Casual Wear has already achieved a 16% efficiency increase on its production lines and reduced its core style Standard-Minute-Values (SMVs) by 11%.
Dice Sports & Casual Wear also gained a 16% increase in production line efficiencies during its GSDCost trial
About Dice Group
DICE is one of the leading integrated, global export apparel and ready-made garments manufacturer, and a prominent apparel retailer in Egypt.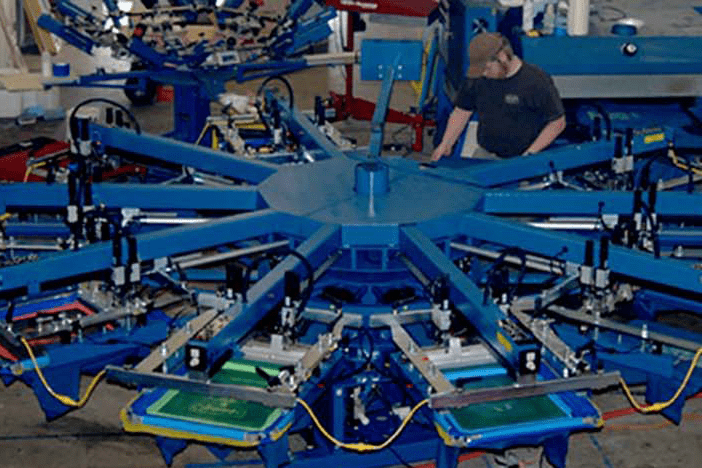 The company operates a vertically integrated business model, (knitting, dyeing, printing and sewing) so that it remains in control of all aspects of the value creation chain. The company has  14 state-of-the-art manufacturing facilities across 6 regions.
DICE manufactures knitted garments for men, women and children to globally recognized brands such as United Colors of Benetton, Decathlon, and Levi's. The company entered into the Egyptian retail segment, in 2011, by establishing its own brand "DICE Underwear" distributed across 320  retail stores in 20 governorates. DICE secured four acquisitions from 2015 to 2018 in the knitting, dyeing and sewing industries which added substantial production capacity to its existing facilities. The company boasts a healthy export business with 70% of 2018 revenue denominated in USD.
DICE chose to adopt GSDCost at the beginning of 2022, to help it overcome a series of costing, planning and manufacturing inefficiencies. The company found that capacity planning and subsequent order cost quotations were not founded on accurate data, but were instead based on historically recorded experiences via Excel spreadsheets and emails. Without a standardised benchmark to record accurate SMVs on the production floor, DICE, consequently, had no way of ascertaining whether its plan/cost targets reflected the reality of its manufacturing processes.
With no Plan Vs. Actual data onboard, capacity plans often did not align to the reality on the shop floor. The lack of a standardised method across all its manufacturing units consequently resulted in varied costings and production efficiencies, inconsistent line layouts and line balancing on the shop floors, and lower productivity which negatively impacted both ODTP targets and overall profitability.
GSDCost is part of the first-phase of our digital transformation plan, and we are delighted to have completed the initial stages of implementation successfully.

By having accurate SMV data we will be able to reduce non-value adding activities, improve costing accuracy and ultimately enhance efficiency and profitability.

We look forward to using the software to help optimize processes throughout our business in our production, planning and finance departments.

Seif Toma
COO
Dice Sports & Casual Wear
An open and transparent production capacity platform has also enabled the management at Dice Sports & Casual Wear to set achievable productivity goals based on a fair standard of working hours. The company hopes that the introduction of achievable performance incentives will make the workforce more contented and motivated, since goal setting targets are now based on realisable targets.
Coats Digital's GSDCost method analysis and pre-determined times solution is widely acknowledged as the de-facto international standard across the sewn products industry. The solution supports a more collaborative, transparent and sustainable supply chain, in which brands and manufacturers establish and optimise 'International Standard Time Benchmarks' using standard motion codes and predetermined times. This use of a common language and standards supports accurate cost prediction, fact-based negotiation, and a more efficient garment manufacturing process, while concurrently delivering on CSR commitments.
Coats Digital's enhanced feature of a globalised Fair Wage Tool combines the international standard time for any given style, with detailed factory efficiencies, contracted hours and the fair living wage for the country (data provided by the Fair Wage Network). This added tool enables brands and manufacturers to quickly agree the fair living wage allowance for any given garment, in any factory in the world.
It is fantastic news that DICE has secured such great efficiency results in the first phase of its GSDCost implementation.

The company has already seen a return on its solution investment within five months and is set to achieve a significant boost to its bottom line profits by the end of the year.

Dice Sports & Casual Wear is the premier exporter of quality knitted garments in Egypt, and we very much look forward to working in partnership with this award-winning company to ensure it continues to drive efficiencies, profitability and best-standard working practices so that it consistently stays ahead of the game."

Sherif Abdelafatah Amin
Sales Manager
Middle East and Africa
Coats Digital