Zhangjiagang Top Textile digitally transforms processes using FastReactPlan
FastReactPlan was chosen to realise a seamless exchange of information between a number of systems; significantly increase efficiencies; reduce overtime and optimise OTDP to enable Top Textile to respond effectively to rapidly changing consumer demands.

Coats Digital is delighted to announce that leading Chinese apparel manufacturer, Zhangjiagang Top Textile Import and Export Co. Ltd., has selected the FastReactPlan solution to be rolled out at its headquarters and across its sub-contractor production facilities within China.
The solution will provide a solid foundation for the company's overall digital transformation strategy, as it seamlessly connects and consolidates information across disparate sources into one highly visual, unified system, to provide a clear overview of planning and production capacity for management and employees.
ABOUT TOP TEXTILE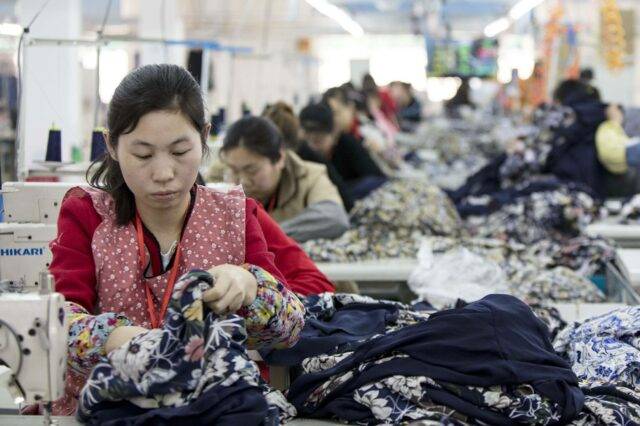 Established in 2010, Top Textile has enjoyed steady growth over the past 12 years, and is headquartered in Zhangjiagang, China. The company has over 300 staff and specialises in womenswear and coats. It is a key supplier to leading US brands.
Top Textile's headquarters, located on the Yangze River delta, is home to apparel production floors, technology rooms, fabric colour services, product testing and inspection areas; whilst production is carried out through 50 expert sub-contractors all over China.
Its orders are realised through carefully tailored methods that maximise efficiency for seamless production and superb quality.
Top Textile is deeply committed to meeting its corporate social responsibility objectives, and the well-being, job satisfaction, safety and provision of fair compensation and benefits for all staff is of paramount importance for the company.
Coats Digital's FastReactPlan has become the core solution for our digital transformation. We quickly needed to improve management visibility to all siloed information across different departments to realize a single version of the truth that would help us to optimise all planning and manufacturing processess.

The solution was expertly integrated into our ERP and MES systems to ensure information seamlessly connects between all key systems and lays a solid foundation for our future digital journey.

Ms. Alles Yang
General Manager, Zhangjiagang Top Textile Import and Export Co. Ltd

Following continuous company growth and development, Top Textile wanted to respond quickly and effectively to industry demands for a more flexible and responsive, digitally-advanced supply chain that could quickly react to changing consumer trends and ensure a timely delivery of services at the same time.
The rapid change in consumer preferences and demand makes it increasingly more difficult to grasp what will be the next trend to storm the market. At the same time, this leads to fragmented orders and more flexible delivery requirements, meaning that planning becomes more complex.

These scenarios demand more stringent requirements for information management and we hope that FastReactPlan will greatly improve our ability to deal with complex problems quickly, whilst ensuring the communication between our factories and business departments runs more efficiently and smoothly.

Ms. Yan Fang
IT Director, Zhangjiagang Top Textile Import and Export Co. Ltd.
Prior to the FastReactPlan implementation, Top Textile's capacity planning was incoherrant and lacked accuracy, since information was stored in different places, within in-situ filing cabinets, across emails and telephone records. Unnecessary and time consuming duplication of records meant management were too busy trying to collate data across a myriad of sources, to have time to properly analyse the data to understand potential challenges and find workable solutions.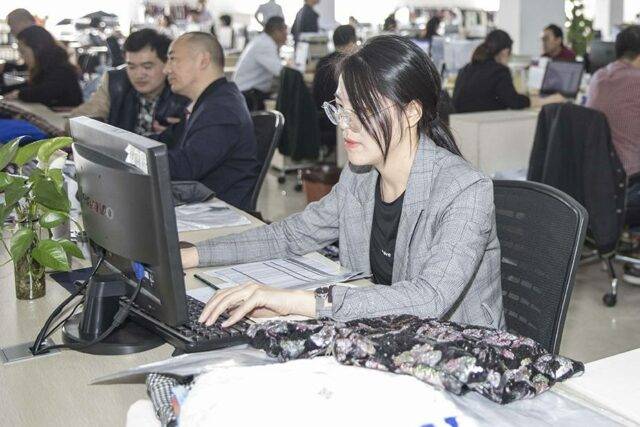 Operation Director, Zhangjiagang Top Textile Import and Export Co. Ltd., Mr. Waily Zhang, said: "Through communication with the FastReactPlan team, the most direct benefit of FastReactPlan is to concentrate all key information in one system and replace many Excel files, which can effectively reduce the workload of the planning team.
This means that staff can use more time to maximise production capacity and foresee potential problems in advance, rather than just dealing with many troubleshooting problems such as materials handling.
The superior visualisation interface of FastReactPlan makes this a reality."
The negative impact of not having a single view on all data at Top Textile, included: unnecessary inventory costs; efficiency losses due to unplanned and frequent data duplications; unscheduled production shutdowns because fabric did not arrive on time; quality risks due to production instability; and high discounted sales, as a result of missing in-season trend demands.
Ms. Alles Yang added: "With FastReactPlan, the capacity planning of each of our factories can now be perfectly balanced, to provide a realistic delivery time-frame for the benefit of both the sales team and the customer. FastReactPlan will help us to reduce troubleshooting, production delays and any unnecessary overtime, and will ultimately improve production efficiency and reduce manufacturing costs which will directly benefit our bottom line."
Top Textile is a highly respected Chinese apparel manufacturing company and we are delighted that FastReactPlan will play an instrumental role in its digitisation journey. FastReactPlan will enable Top Textile's planning teams to input key data just once, greatly reducing workloads and human error to significantly improve the response speed of the planning process.

We look forward to working closely with Top Textile to help them achieve their digitisation goals, and ensure the company remains agile, flexible, effective and profitable in an increasingly volatile and demanding industry environment.

Liv Zhang
Commercial Director, China, Coats Digital

Production Planning with FastReactPlan
Boost your garment manufacturing productivity by 5-10% with FastReactPlan