From modest beginnings in 2003 in the world's first Qualifying Industrial Zone in Jordan, Classic Fashion Apparel Industry Co. Ltd. has grown rapidly to become the largest apparel manufacturer in the Middle East, and a major global player. In 2016, the company had an annual turnover of US$353 million, employing 20,000 people, producing over 52 million garments and accounting for 24% of Jordan's garment exports.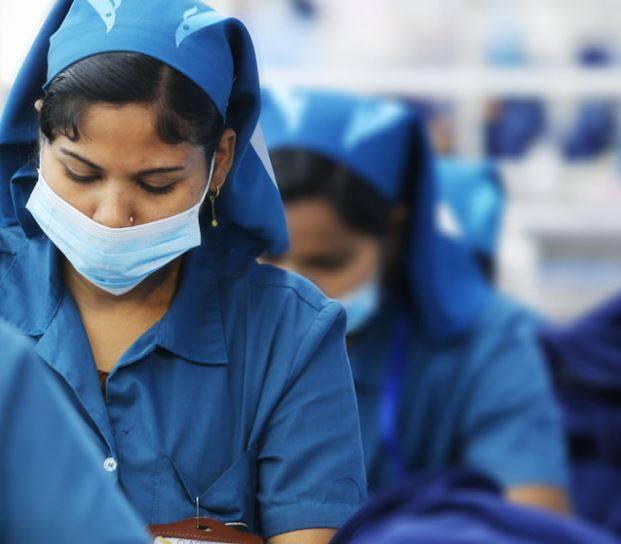 Classic Fashion Apparel supplies a wide range of products including activewear, outerwear, denim, twill, formal pants and work-wear, and is trusted by leading brands and retailers for the consistent supply of quality garments. Customers include Under Armour, Wal-Mart, Hanes Brand Inc., Lands  End, One Jeans wear Group, American Eagle Outfitters and GAP.
The Company has 8 factory facilities and 4 ancillary units offering a full-service model, and is proud to have been included in the Golden List of Companies established by the Ministry of Labour of the Kingdom of Jordan, as well as being a member of ILO-IFC Better Work Programme.
With continued business growth, increasing complexity driven by more styles and smaller order quantities, and the growing importance of speed programs (such as VMI and replenishment), the owners recognised the need to invest not only in additional capacity but also in a best in class planning system.
It was clear that the business had outgrown the existing largely manual and disconnected planning processes, which were extremely labour intensive, taking more than 6 man days per week to produce and update. It was evident that this was both a business risk and an inhibitor to the continuous improvement in performance and ambitious growth to which the business is committed. Furthermore, it was recognised that investment in best practice planning and control would be a key pillar to leveraging a greater return on investment in other areas of the business e.g. new factories, equipment and LEAN initiatives.
Whilst Classic Fashion considered a number of potential vendors of planning solutions, the specialist nature and deep functionality of FastReactPlan system, together with the industry expertise and experience of the implementation team proved to be decisive.
"As we continue to invest in expanding our capacity to meet growing demand from existing and new customers, we are also committed to investing in technology and streamlining our processes to ensure that we can respond quickly, efficiently and reliably to market demands. In reaching out to our extensive contacts in the industry for recommendations for a best in class planning system, FastReactPlan was mentioned repeatedly."

Mr. K.S. Sanal Kumar, Chairman and Managing Director
Classic Fashion Apparel
Mr. K.S. Sanal Kumar continued, "Through a detailed vendor assessment process, our team were impressed with the highly visual and intuitive nature of FastReactPlan and comforted by the robust, proven approach to interfaces which had been a concern. We look forward to working with the FastReactPlan team, and using both the software and the team's expertise in best practice planning to drive further improvements in business performance and to track these using the KPI Dashboard."
FastReactPlan solution will be seamlessly interfaced to CTeBS Trendz Business Suite, a specialist Apparel Manufacturers ERP, providing a single point of reference for all departments, helping to support fast, accurate and efficient planning by simultaneously and dynamically considering the three key pillars of planning: capacity (sewing and supporting processes such as cutting, embroidery, printing, washing), critical path (time and action) and materials.
FastReactPlan is a modular solution, and the modules and configuration of the solution for Classic Fashion Apparel are initially focused on the high level (master planning) of demand and capacity across multiple factories, with detailed sewing line level planning of two key factories and the scheduling of supporting operations. Host order substation will also be used to automatically replace forecast with confirmed orders, with full critical path management providing clear priorities for all and early warning of potential issues, while material requirements planning (MRP) will provide detailed and up to date information on material quantities, dates and priorities, based on the latest plan. At a senior management level, the KPI dashboard will be used to provide global, mobile access to the latest KPI information, with drill down for further detail.
Gary Thompson, Chief Operating Officer, Coats Digital said "We are delighted to be working with Classic Fashion Apparel who in a little over 10 years have emerged as a respected and trusted global supplier of high quality garments, as well as being a business which is genuinely committed to the very highest standards of CSR, social and environmental compliance. As we near the end of the first phase of the project, on time and to cost, we are proud to be providing best practice planning processes and tools which will allow the Classic Fashion Apparel Team to efficiently manage a progressively larger and more complex business, while responding to market and customer demands for increased speed and flexibility."
"FastReactPlan is proven to support rapid and significant improvements in business performance, and we expect the quickest wins to be in productivity and elimination of excess cost, which are confidently expected to deliver a return on investment of around 6 months. We look forward working with the Classic Fashion Apparel Team to roll out detailed line level planning to all of the company's Factories, and to a long working partnership focused on continuous improvement."

Gary Thompson, Chief Operating Officer
Fast React (now part of Coats Digital)

Production Planning with FastReactPlan
Boost your garment manufacturing productivity by 5-10% with FastReactPlan