Turkish Powerhouse, Gürmen Giyim, adopts GSDCost to advance fashion costing and capacity planning in pursuit of ambitious sustainability targets
GSDCost was chosen by the Group's ready-to-wear company, Gürmen Giyim, to increase productivity by 5% and improve costs by 3% in the initial phase of the GSDCost roll out.

Coats Digital is pleased to announce that Gürmen Giyim, the ready-to-wear company of Turkey's largest business groups, Gürmen Giyim, has adopted Coats Digital's GSDCost solution to optimise its production efficiencies, streamline cost overheads and ensure it can make the most efficient use of its energy and materials to meet its sustainability targets.
The company expects to increase productivity by 5% and improve costs by 3% in the initial phase of the GSDCost roll out.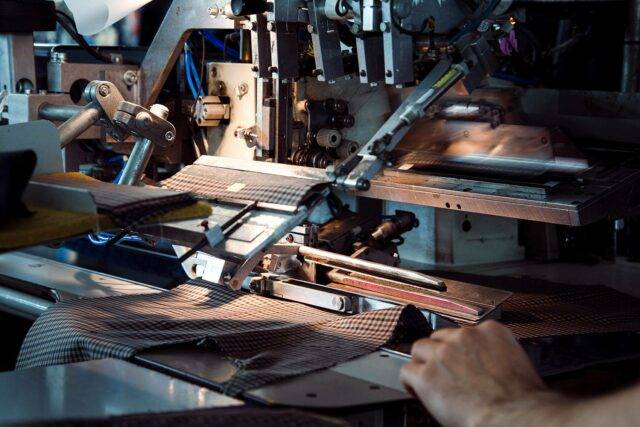 Headquartered in Istanbul, Turkey, Gürmen Group operates within many fields, such as energy, agriculture and technology. Its foundation, however, lies within the ready-to-wear clothing sector. Its flagship company, Gürmen Giyim, includes two leading men's fashion brands, Ramsey and Kip, supported by two fashion manufacturing facilities in Karabük and Kastamonu which also produce quality fashion apparel for other world famous global designer fashion brands.
The company employs 1,925 people and has a capacity to produce 2,100 suits, 1,750 pants and 2,000 shirts per day – equating to over 1.5 million fashion pieces annually. Gürmen Giyim has won many awards for innovation and invests heavily in R&D and new technologies.
After two years of R&D work, Ramsey, a Gürmen Giyim brand, recently secured a patent for a revolutionary, new super-light garment material called Zero Weight, which reduces the weight of a standard suit by 50%.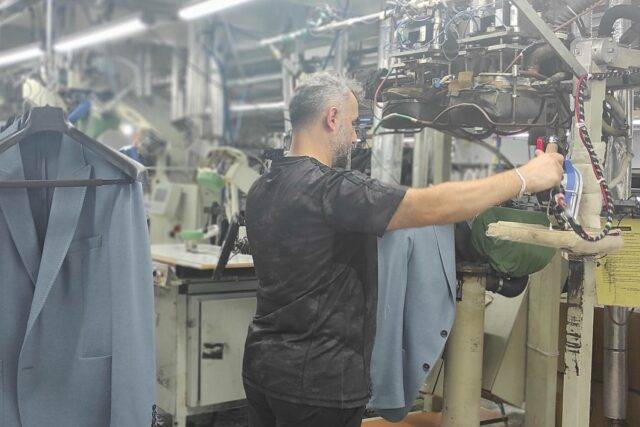 In direct response to the spiraling costs of fashion manufacturing and to also help achieve ambitious sustainability targets, Gürmen Giyim remains committed to investing in and adopting innovative and robust fashion technology solutions that will significantly increase efficiencies and reduce costs.
As part of this strategy, Gürmen Giyim made the decision to adopt Coats Digital's recognised international method-time standards solution, GSDCost, so that it could introduce a powerful tool to deliver more transparent, sustainable garment costing and replace its time-consuming Excel-based capacity planning processes with a digitised single view for all team stakeholders.
Our company, which exports to 25 countries around the world, is always open to collaborations with solutions compatible with the goal of producing quality and valuable products based on innovation.

We believe Coats Digital will add value to our efficient resource and performance management strategy for a fast, competitive, uninterrupted, efficient and data-driven lean manufacturing business model.

GSDCost is the most suitable solution for us, and Coats Digital is certainly the right business partner, since its approach is compatible with our sustainability vision and will greatly contribute to our digital transformation strategy.

Yasemin Gür Solmaz
Board Member
Gürmen Group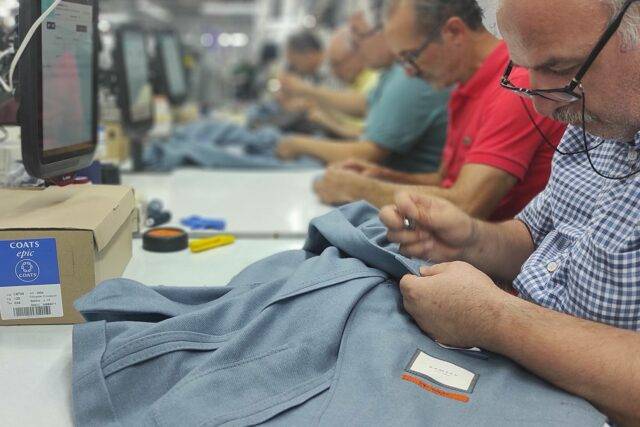 Gurmen Giyim decided to evaluate new solutions in order to quickly eliminate deficiencies identified in time, cost and method analyses and to ensure the efficient and sustainable management of production processes via robust data reporting.
The company needed actionable insights and processes to eliminate a high dependency on Excel spreadsheets, so that all relevant stakeholders could have access to real-time production updates.
This would avoid any inconsistency between the calculated Standard Minute Values (SMV) and the actual SMVs – mitigating the risk of late shipments, unnecessary overtime hours, and incorrect line balancing.
During my career in the ready-made clothing industry, I had the opportunity to experience the unique GSD solution in a variety of different companies. Solutions such as GSDCost are very important and valuable in terms of using existing resources in the most efficient way and ensuring sustainability in business models.

We believe that our cooperation with Coats Digital will make significant contributions to the efficient use of our company's resources and production capacity, so that we can ultimately achieve sustainability, profitability and reduce our carbon footprint. With Coats Digital's GSDCost solution, our company aims to increase productivity by 5% in the first phase and to improve costs by 3%.

Gunay Mecnunoglu
Karabük Factory Manager
Gürmen Giyim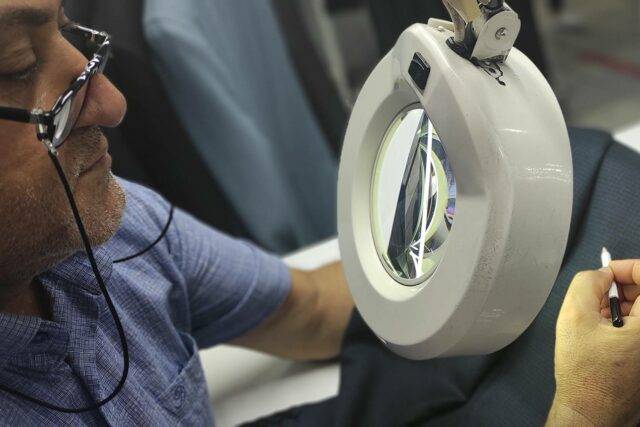 Coats Digital's GSDCost method analysis and pre-determined times solution is widely acknowledged as the de-facto international standard across the sewn products industry. The solution supports a more collaborative, transparent and sustainable supply chain, in which brands and manufacturers establish and optimise 'International Standard Time Benchmarks' using standard motion codes and predetermined times.
This use of a common language and standards supports accurate cost prediction, fact-based negotiation, and a more efficient garment manufacturing process, while concurrently delivering on CSR commitments.
We are very happy to work with the Gürmen Giyim (Ramsey, Kip) family on this project. From the very beginning of the process, Gürmen Giyim has been incredibly supportive of the project at all levels, and we were delighted to see how excited the various project teams were to get the implementation off the ground.

We look forward to embarking on a long-term partnership by building in other unique business-critical solutions into a seamless integrated digital ecosystem that will further help contribute to the company's efficiency and sustainability achievements, and ensure it continues to provide an optimum customer service that is second to none.

İbrahim Halil Hacikamiloglu
Solutions Consulting Manager
Coats Digital