Rio Sul digitize production planning with Coats Digital's FastReactPlan
As our industry resets from Covid-19, Mexico's leading denim manufacturer, Rio Sul, is laying the foundations to win the recovery by digitizing best practice production planning and control processes with FastReactPlan.

Established in 1987, Rio Sul has cutting and laundry facilities centrally located in Puebla, with 5 sewing factories distributed across the country.
The business is focused on developing and manufacturing high-quality denim garments, offering flexibility and excellent customer service to a range of customers including VF Group, Perry Ellis, Ariat and Aeropostale.
In 2010, as part of a strategy to become a fully vertically integrated business, Rio Sul acquired the denim business of Arte en Denim, adding a capacity of more than 1.6 million yards of denim fabric per month.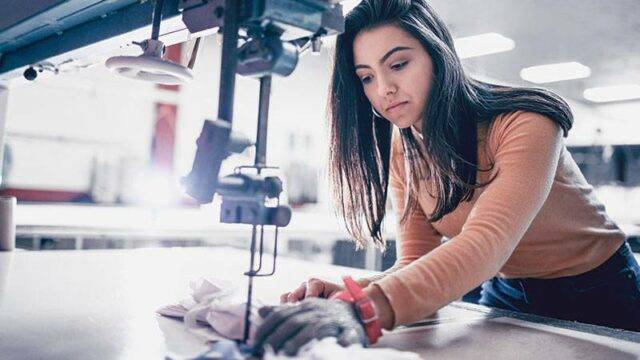 "Despite the difficult times we're living in, we've seen a drastic increase in demand. By digitizing key businesses processes we will be able to manage this increase in demand with the current planning and product development teams, increasing efficiency as well as improving our deliveries."

Justo Olvera, President
Rio Sul
Developed specifically for the fashion, apparel and textile industries, FastReactPlan supports a fast, reliable planning process, optimised for delivery and efficiency, and can be configured for the specific requirements of any apparel manufacturer.
The project at Rio Sul will include detailed planning of the sewing factories using FastReactPlan's highly visual planning board, automatic scheduling of cutting, embroidery and finishing processes, as well as a product development board and dynamic planning of material requirements (MRP). FastReactPlan's remote collaboration tool will also be used to receive production updates from the sewing factories. The detailed planning of the laundry operations using FastReactPlan's embellishment planning module is being considered as a second phase for the project.
The training will be delivered using the online Learning Management System, a new platform launched by Coats Digital to support remote implementation and customer success projects during the worldwide pandemic.
"FastReactPlan will support the re-engineering of our company, by providing a highly visual picture of the current situation.

"Coordinating and aligning priorities across all departments will optimise the workload, guarantee coordination between departments and provide management with the key indicators we need for the continuous improvement of the business. The understanding of the best practices of the industry by the Coats Digital team is an additional plus."



Ingrida Lingyte, CEO
Rio Sul
FastReactPlan is the market-leading production planning solution, designed and developed specifically for apparel and footwear manufacturers and used successfully in over 2,000 factories and 40 countries around the world.
Oscar González, Coats Digital agent in LATAM adds, "We are excited to play a key role in Rio Sul's reengineering and digitization journey by implementing our application for best practice production planning and control. It's encouraging to see businesses recognizing the important role digital tools play in business transformation, especially as the industry resets and recovers from the global pandemic. FastReactPlan is a perfect match to Rio Sul's requirements and we are looking forward to working together to improve the business's delivery performance and reduce its manufacturing costs."