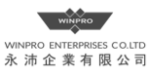 Established in 1976, WinPro Handbag Limited is a Hong Kong-based manufacturing company specialising in handbag manufacturing. WinPro Handbag manufacturers a wide range of products for both men and women, including PU/nylon bags, casual bags and wallets. They have over 60 production lines located in Shen Zhen (China) and Cambodia.
With buyers in Europe, Americas and Asia, WinPro aims to provide the most reliable and competitive products to its customers by using the latest technology, process innovation and continuous quality improvement.
0.00 %
improvement in factory efficiency
0 %
reduction in planning time
95 − 0 %
plan vs. actual achieved
The challenges
With rapidly changing consumer demands and the increasing number of styles each season, WinPro was faced with reduced lead times and increased complexity in planning. To tackle these challenges, the WinPro team needed an efficient planning tool that would allow effective coordination and communication between departments for task prioritisation and enhanced visibility. Before adopting FastReactPlan, the team used multiple spreadsheets and emails, making the entire process unnecessarily complex, clumsy and time-consuming. This prevented WinPro from having complete visibility of forward loading and open capacity and made it difficult to monitor multiple critical paths (T&As) at the same time.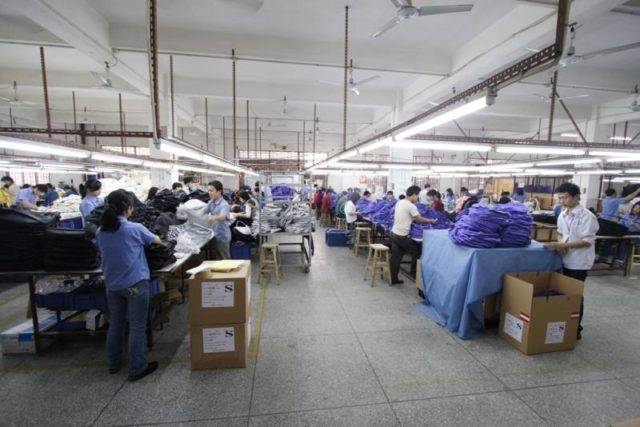 As a result, there was an increase in WIP and material inventory which impacted the production flow, factory efficiency, delivery performance and ultimately, company profitability.
A digital solution leveraging industry best practices was critical for quick, accurate planning and easier communication and coordination allowing WinPro to respond quickly and efficiency to unprecedented industry challenges.
The solution
FastReactPlan from Coats Digital has enabled the WinPro team to address multiple needs:

More accurate planning and communication to balance high and low seasons in a visible and dynamic environment for increased capacity utilisation
Faster order confirmation process and supporting sales department in effective communication with the buyer
Reduced style changes and reduction in non-productive time caused by material and time and action (T&A) issues increasing factory efficiency and improving delivery performance
Integrated reporting and KPIs to provide 'one version of the truth' across all departments and provide actionable data insights
Visibility into accurate material requirements based on a LEAN pull system based on reducing material inventory and supporting cash flow
Reduced WIP levels while accelerating production flow and ultimately improve delivery performance
WinPro implemented FastReactPlan with the aim of establishing centralised planning for two factories with 60 manufacturing lines located in Shen Zhen (China) and Cambodia.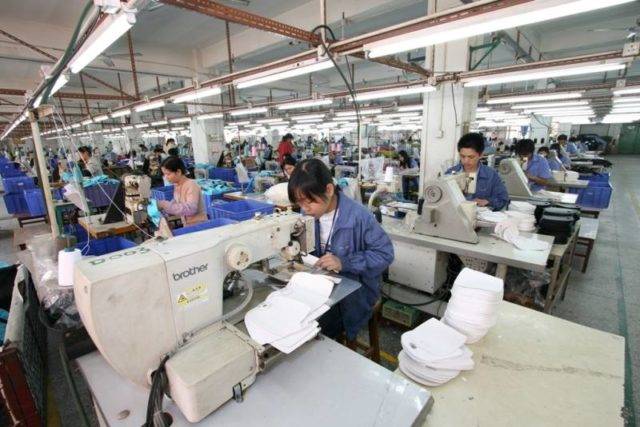 The project included the seamless integration of FastReactPlan with WinPro's Mac ERP system, utilising LEAN pull principles to dynamically calculate material requirements based on the latest plan. Material availability can now be imported from the ERP system to provide complete visibility of the actual material demand versus supply. Using FastReactPlan's KPI dashboard and data-driven insights, WinPro's management can now take early, proactive action on problematic areas and drive improved performance.
"With our rapidly advancing industry and changing consumer demands, our factories needed more accurate planning and production to ensure we can be more agile in responding to changing consumer demands. FastReactPlan facilitates the planning process, enabling us to speed up the production which increases our production efficiency."

Thomas Lee
CEO, WinPro Handbag Ltd.
Thomas continued, "In addition, FastReactPlan has become a business critical tool that enables us to monitor factory performance and keep a timely track of order loading, material supply and production progress alongside the core planning metrics. Each aspect of production information provided by FastReactPlan helps our team to manage production expectations in a focused and easier way, which ensures improved efficiency and profitability."
"FastReactPlan helps our factories manage the planning and production processes faster and more accurately which ultimately improves efficiency and saves cost. For buyers, it enhances the order booking management process and provides them with greater transparency to monitor factory production in terms of on-time order delivery. Lastly, we have been able to collaborate with the Coats Digital team to ensure that we maximise the business benefits of the solution in the highly specialised and specific handbag manufacturing environment."
"Our partnership with Coats Digital has been a win-win on multiple levels, which indeed is an inspiring and encouraging result."
The results
Identifying and communicating Critical Success Factors (CSFs) throughout the organisation was essential to ensure that the project focused on the right aims and objectives. A project steering committee, including the company's top management and key project owners was established to highlight key areas of improvement and set-up KPI monitoring to help the management team accurately analyse the results achieved. The main focus was on changing the mindset of planners and providing them with best practice processes and tools to improve the accuracy of planning, operational efficiency and delivery performance.
Zhang Zhi Yong, Head of Planning Team at WinPro, summarises the benefits and results WinPro have seen since implementing FastReactPlan:
1. Factory efficiency increased by 4.4% within 8 months
"FastReactPlan facilitates realistic planning and helps us to set accurate production targets by considering line capability by product type, which helps to increase the daily production output. The system also provides us with powerful insights about the styles we produce and enables us to make decisions that support increased efficiency, for example, by planning the same product types on the production lines and avoiding style changeovers. This has resulted in the efficiency of the factories increasing by 4.4%!"
2. Plan versus actual production between 95% – 105%
"FastReactPlan has enabled better capacity utilisation through effective, centralised planning. The team can now monitor, load versus capacity, across multiple production units at different locations on a daily basis, which was a huge challenge previously. As a result, we now have better visibility into long-term forward planning, and a more accurate and real-time view of available capacity that enables us to efficiently balance high/low seasons while considering lead time and delivery."
"More realistic and achievable planning using relevant data, such as learning curves, pre-production status and capacity updates, allows us to set clear priorities for each order which are driven directly from the latest production plan."
"All the pre-production activities and material requirements are dynamically driven in a LEAN pull system based on the latest sewing plan, ensuring clear visibility of priorities, which results in a smooth production flow and less bottlenecks throughout the production process."

3. More accurate material supply resulting in 95-98% OTDP of material
"FastReactPlan's LEAN Pull approach to material planning has helped us to dynamically calculate material requirements based on the latest plan. This has resulted in clearer priorities being provided to our material suppliers and a high level of material On-Time Delivery Performance of 95-98%. Now, we have better visibility of the material management process, enabling us to monitor the material supply on a daily basis which was previously done only twice a week."

Zhang Zhi Yong,
Head of Planning Team at WinPro Handbag Ltd.
4. 40% reduction in time spent in planning and communication
"FastReactPlan's highly visual and intuitive platform has equipped us with the ability to easily and more accurately schedule the manufacturing lines, facilitate style continuity, provide better visualisation of production and delivery status, and enable the material supply to match the plan. It is now much easier for us to quickly produce, review and revise the plan. All changes to the plan are automatically updated with colour-coded alerts, enabling the team to respond quickly when issues arise, reducing any chances of delay."
5. Production meeting time reduced from 4 hours to 2 hours, saving 40 hours per week for the WinPro team
"Through a centralised planning board, FastReactPlan provides us with a single source of information, allowing us to track the status of orders across 2 factories and ensuring effective co-ordination and communication. The report generation tool provides the Management Team with data-backed business insights, saving hours of time which had been required to analyse complicated and disconnected excel reports used by different departments across the factories."
"Reports generated through FastReactPlan help our PPC Managers to check and follow-up production status with line-level planners. The integrated report generation tool also allows us to set-up clear objectives for production and standardise best-practice reporting for clear visibility of operational performance. With FastReactPlan, our production meeting time has reduced from 4 hours to 2 hours, which saves 40 hours per week for our team."
Vision 2021
Designed specifically to meet the complex needs of fashion manufacturers, FastReactPlan is easy to scale, allowing the solution to grow and evolve in line with business requirements. Moving forward, with the help of Coats Digital's industry experts, WinPro will look to utilise additional functionality and continue to adopt best practice, including:
Utilising data and reports from FastReactPlan which is surface in Microsoft's Power BI providing a KPI dashboard to monitor the factory load versus capacity, and drill down to a more detailed line level planning.
Utilising FastReactPlan's planning view by product type and production history to guide the continuous plan to avoid unnecessary style changes and achieve even better production efficiency.
Creating a seamless interface between the ERP and the production data in FastReactPlan, utilising the reporting tools to summarise the real-time plan and production status, as well as priorities for each department.
FastReactPlan is the market leading production planning solution, designed and developed specifically for apparel and footwear manufacturers and used successfully in over 2,000 factories located in 40 countries around the world. It is fast to implement, intuitive to use and proven to deliver significant and measurable improvements in delivery, productivity, inventory, speed and cost, driving a typical return on investment of less than 12 months.
Find out how FastReactPlan can benefit your business, click here.
Want to know more? Speak to one of our team members to discover the possibilities